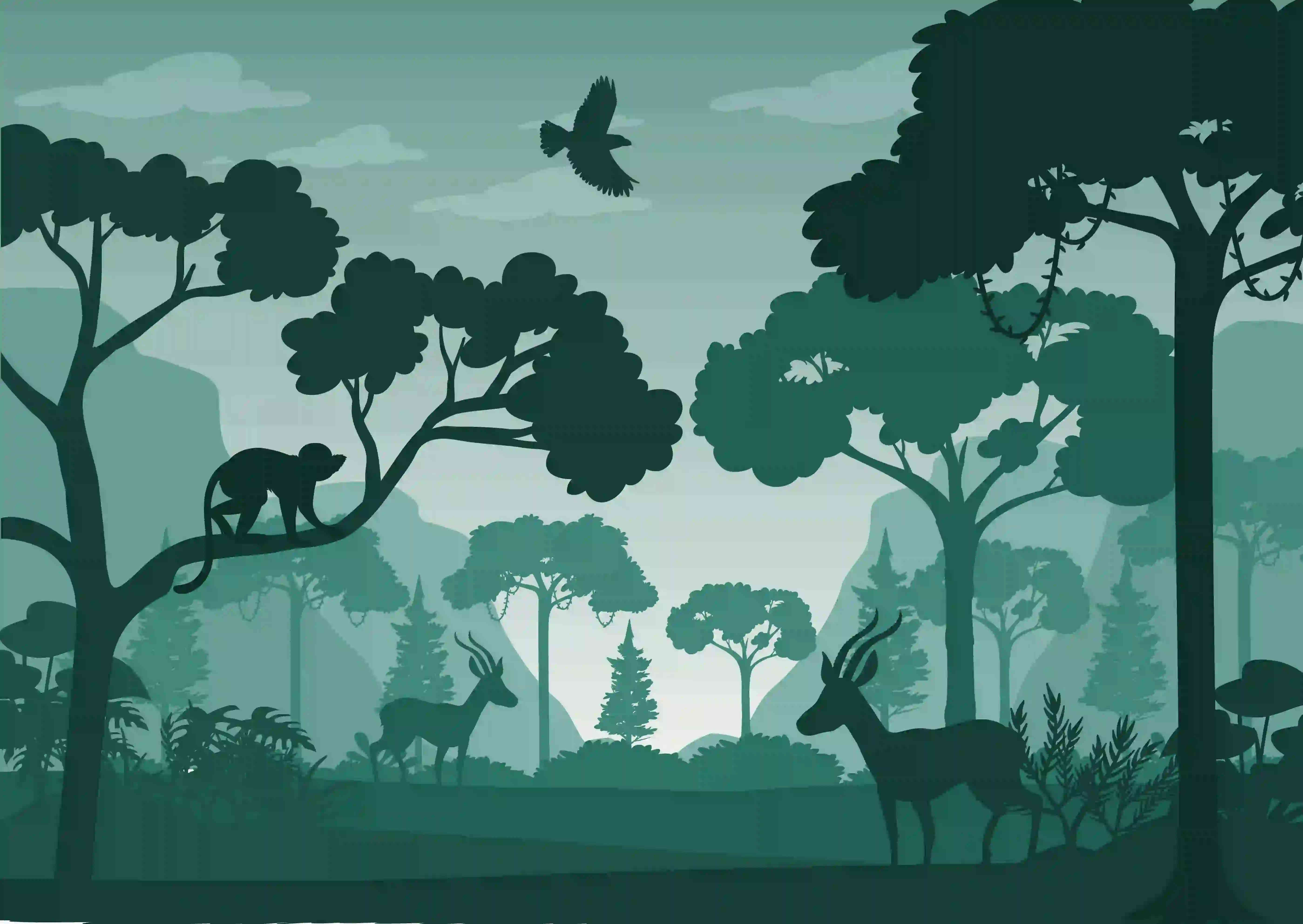 The Ranthambore Safari Tours
A Jeep Safari to Watch Tigers in Ranthambore
A Jeep Safari to Watch Tigers in Ranthambore
If you're looking to experience an unforgettable adventure, then a jeep safari to watch tigers in Ranthambore is the perfect way to do it. Ranthambore National Park, located in the state of Rajasthan in India, is one of the most spectacular reserves for viewing wild tigers. During a jeep safari, you'll be able to spot these majestic creatures in their natural habitat, along with a variety of other animals and birds. You'll also get to explore the park's ancient ruins and its many lakes, surrounded by the stunning Aravalli Hills. With its stunning scenery and abundance of wildlife, a jeep safari to Ranthambore is an experience you won't soon forget!
The Unforgettable Experience of an Early Morning Jeep Safari in Ranthambore National Park
Ranthambore National Park is a vast wildlife sanctuary located in the Sawai Madhopur district of Rajasthan, India. It is one of the largest and most popular national parks in India and is known for its diverse wildlife, particularly its tigers. As a result, many visitors come to the park to experience the thrilling adventure of a jeep safari. An early morning jeep safari in Ranthambore National Park is an unforgettable experience. The jeep safari begins at dawn, when the sun is just beginning to rise and the air is still cool. As the sun rises, the landscape slowly comes to life – first with birdsong and then with the sounds of other animals, such as deer and monkeys. The sights of the park are breathtaking, with lush green grasslands, rocky hills, and jungle-clad ravines. The jeep safari is an exciting experience as it takes you through the park's many zones, each of which has its own unique sights and sounds. From the open grasslands to the dense forest, you are sure to spot some magnificent wildlife, including tigers, leopards, hyenas, sloth bears, and various species of deer. The guides at Ranthambore National Park are knowledgeable and experienced, so you can be sure that you are in safe hands. They will also provide you with information about the animals you spot, as well as the local flora and fauna. As the sun rises higher in the sky, the jeep safari continues and you can expect to see more and more wildlife. You may even be lucky enough to spot a tiger! At the end of the safari, you will have had a truly unforgettable experience of the Ranthambore National Park. An early morning jeep safari is an ideal way to explore this beautiful sanctuary and get close to nature.
Must-See Wildlife in Ranthambore National Park: A Tour Guide's Perspective
Ranthambore National Park is one of India's most famous wildlife reserves, renowned for its tiger population. Located in the state of Rajasthan, this sprawling park is home to a wide variety of wildlife, making it an ideal destination for nature lovers and wildlife enthusiasts alike. As a tour guide, I highly recommend a visit to Ranthambore to experience the unique beauty of nature and the incredible variety of wildlife that it has to offer. The most sought-after wildlife species in Ranthambore National Park is the Bengal tiger. This majestic animal is the park's most iconic inhabitant and is a prized sighting for wildlife enthusiasts. Tourists can also spot leopards, sloth bears, hyenas, jackals, and striped hyenas. Over 300 species of birds inhabit the park, including the endangered Great Indian Bustard and the Long-billed Vulture. Reptiles are also plentiful in Ranthambore National Park. Spectacled cobras, kraits, Russell's vipers, monitor lizards, and various species of turtles can be seen in the park. Large mammals such as sambar deer, chital, nilgai, and wild boar also inhabit the park. A visit to Ranthambore National Park is incomplete without exploring the park's numerous water bodies. Visitors can take a boat ride in the park's lakes and watch out for crocodiles, turtles, and a variety of aquatic birds. The park also has a number of ancient monuments, such as the Ranthambore Fort, Padam Talao, and Raj Bagh Talao, which are worth exploring. Ranthambore National Park is a paradise for wildlife enthusiasts and nature lovers. With its abundant wildlife and beautiful landscapes, it is an ideal destination to experience the wonders of nature. Whether you are a wildlife enthusiast or simply looking for a relaxing getaway, a visit to Ranthambore National Park is guaranteed to be a rewarding experience.
Exploring the Rugged Terrain of Ranthambore National Park on a Jeep Safari
Ranthambore National Park, located in Rajasthan, India, is one of the most renowned and beloved wildlife sanctuaries in the country. It is home to a vast array of flora and fauna, including tigers, leopards, deer, buffalo, and other animals. To experience the beauty of this place to the fullest, a Jeep Safari is the ideal way to explore its rugged terrain. A Jeep Safari takes you on an exciting journey through the park, allowing you to view its captivating landscape up close. A professional guide will accompany you to ensure safety and provide information regarding the park's wildlife and vegetation. During your trip, you'll get to observe a variety of animals in their natural habitat, as well as explore the park's many lakes and temples. The Jeep Safari is available in two packages. The first is a morning safari, which begins at 6:00 am and lasts for three hours. The second is an evening safari, which begins at 2:00 pm and lasts for four hours. Both safaris offer a thrilling experience of exploring this breathtaking terrain. Before you embark on your Jeep Safari, you should ensure that you are properly equipped and prepared. Wear comfortable clothing and shoes, and bring along a hat, sunscreen, and water. In addition, carry binoculars and a camera to capture your experience. Experience the thrill of exploring the rugged terrain of Ranthambore National Park and its diverse wildlife on a Jeep Safari. This is an unforgettable experience that will leave you with plenty of memories to cherish for years to come.
Related Posts
Latest Posts