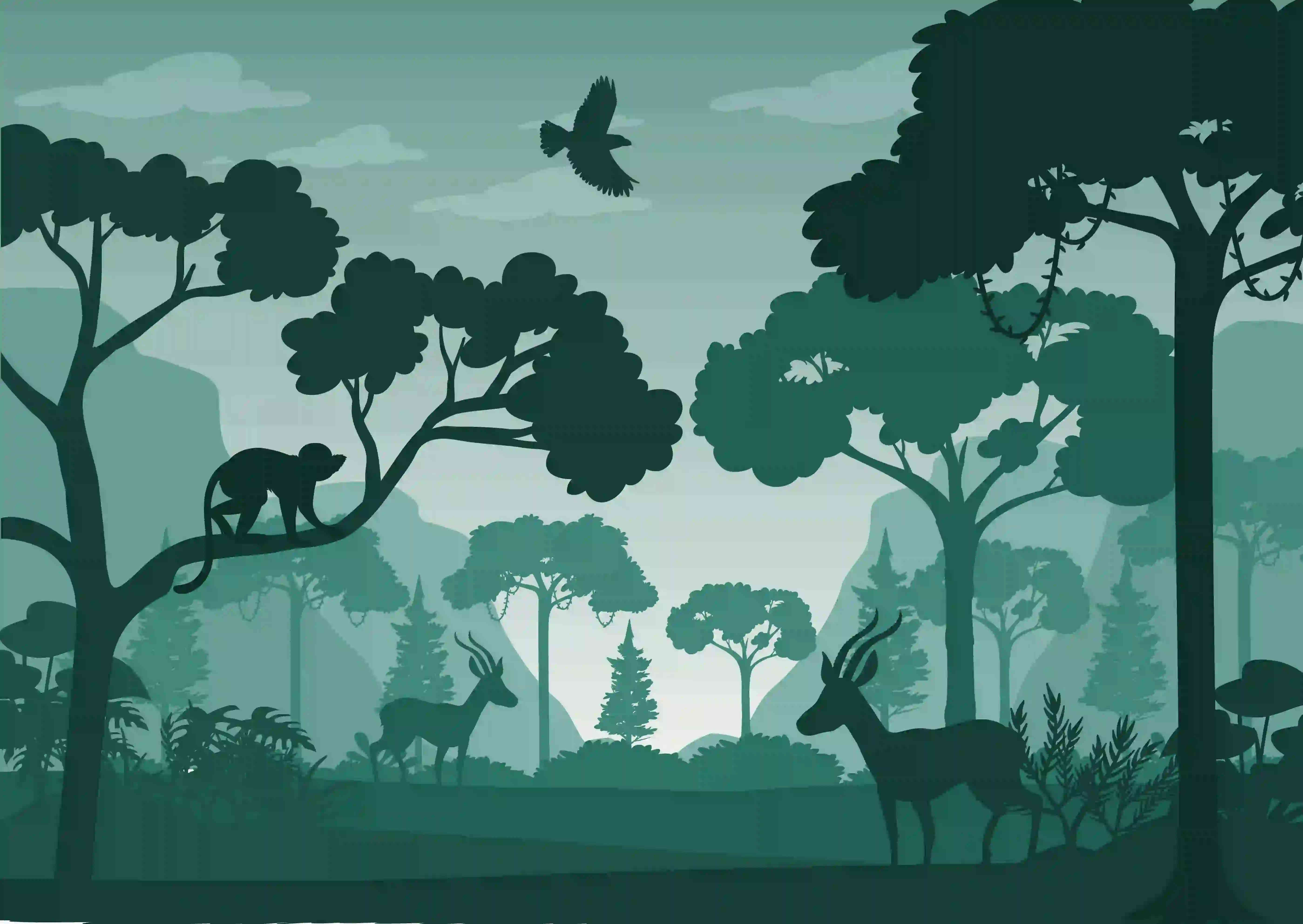 The Ranthambore Safari Tours
Bandipur National Park - Karnataka
Bandipur National Park - Karnataka
About Bandipur National Park
This National Park was constructed by incorporating most of the forest areas of the erstwhile Venugopala Wildlife Park, which was established under a Govt. Notification dated February 19th, 1941, and the territory was increased and named Bandipur National Park in 1985, stretching over an area of 874.20 sq. km.
This reserve was established as part of Project Tiger in 1973. Later, more nearby reserve forest lands were included in the reserve, increasing its size to 880.02 square kilometres. 912.04 square kilometres are currently under the management of the Bandipur Tiger Reserve.
During the 2007–2008 academic year, this division received 39.80 sq km of KFDC plantation land. The Nugu Wildlife Sanctuary was turned over to Mysore's Wildlife Division in 2010–2011.
History
In 1931, the Maharaja of the Kingdom of Mysore established the Venugopala Wildlife Park, a 90-square-kilometer (35-square-mile) sanctuary. In 1973, Project Tiger expanded the Venugopala Wildlife Park by roughly 800 km2 (310 sq mi), creating the Bandipur Tiger Reserve.
Safari Timings
Morning 6.00am to 8.00am
Evening 3.00pm to 5.00pm for one hour Ride.
Safari Charges:
Indian Nationals & Foreign Nationals – Check directly for various options. .
Safari timings and pricing are indicative and subject to change at any time; they may cancel at the last minute owing to inclement weather, severe rain, a lack of cars or staff, and so on. Safari rides are first come, first served. So, please get in touch with the Forest Department and schedule your day. As a tour operator, we are merely offering information on our website.
Geographic Information Regarding Bandipur National Park
| | |
| --- | --- |
| Total Forest Area | 912.04 square kilometres |
| Establishment Year | 1985 |
Wildlife In Bandipur National Park
The Bandipur National Park is the region always accosted with tremendous counts of wildlife species including varied mammals and vulnerable kinds of species like:
Bonner Macaque Nilgiri Langur (adjoining areas)

Dhole, Common Palm

Civet, Smooth-coated Otter

Stripe-necked Mongoose

Jungle Cat

Tiger

Wild Boar

Chital, Gaur

Grizzled Indian Squirrel

Liontail Macaque

Indian Palm

Giant Flying squirrel

Golden Jackal

Sloth Bear

Indian Grey Mongoose

Striped HyaenaRatel

Indian Spotted Chevrotain

Rusty-spotted Cat

Sambar

Nilgiri Tahr (adjoining areas)

Indian Porcupine

Hanuman Langur

Bengal Fox

Eurasian

Otter Small Indian Civet

Ruddy

Leopard

Cat Leopard

Indian Elephant

Four-horned Antelope

Indian Muntjac

Indian Pangolin

Mongoose

Indian Hare Red

Indian Giant Squirrel
Photo Courtesy: Google
Related Posts
Latest Posts