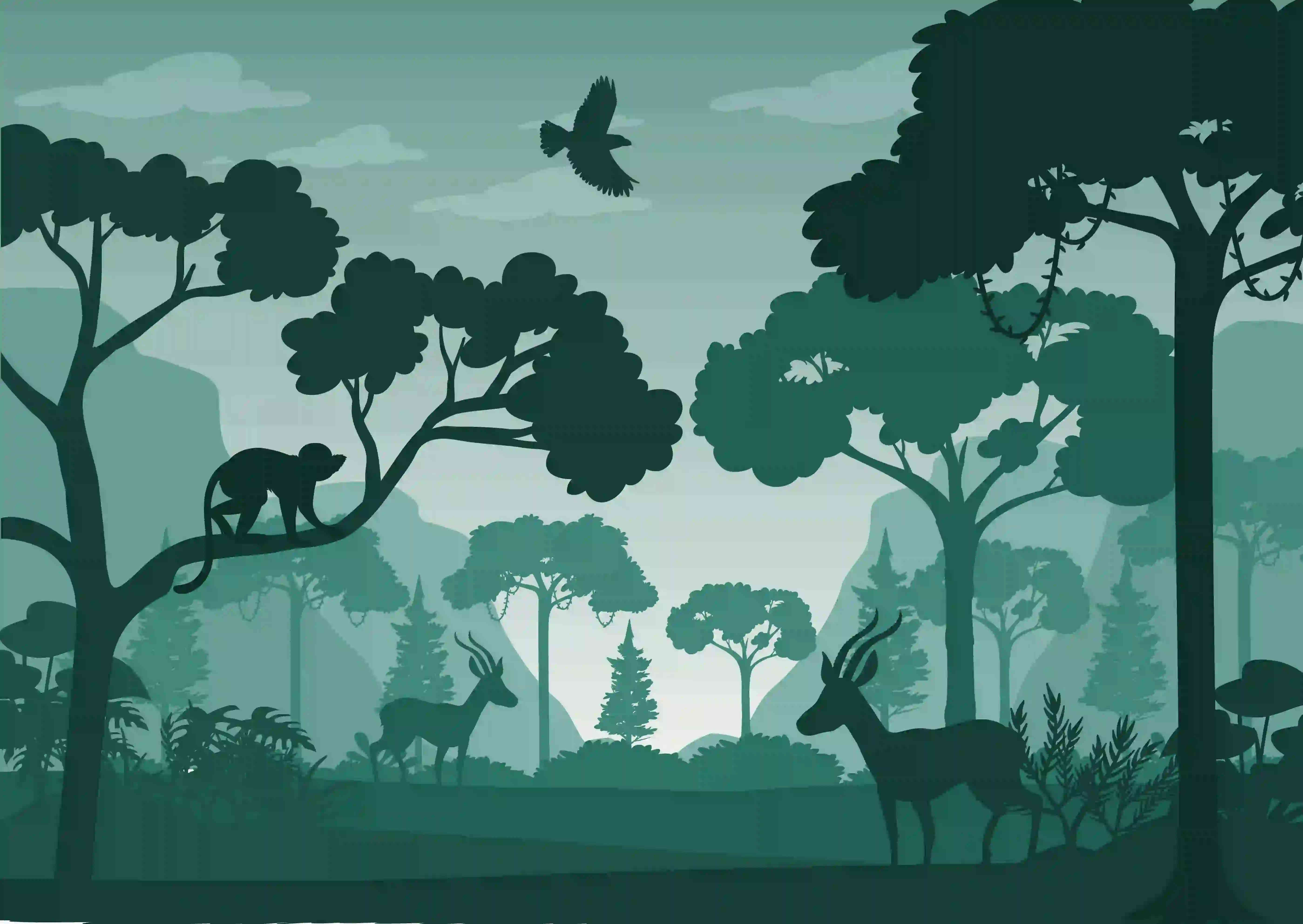 The Ranthambore Safari Tours
Desert National Park
Desert National Park
Desert National Park is one of India's largest parks, located approximately 40 kilometres from Jaisalmer (Rajasthan). Geographically, the park stretches from the Jaisalmer border to the Indo-Pak border, covering a total area of 3162 square kilometres.
Everything that a Desert ecosystem has to offer can be found here. Crags, intermedial zones, compact salt lake bottoms, and permanent dunes are also present. In reality, the sand dunes cover over 20% of the park's surface area.
Desert plants, cacti, and other thorny bushes can be found among the wild flora of the Desert region. The greatest way to get a 360-degree view of the Desert ecosystem is to go on an adventure-filled safari.
Aside from jeep rides, if you're feeling very daring, you can camp and have a bonfire here.
The park redefines all dimensions of archetypal changes shown by flora and wildlife in the Thar Desert due to its close vicinity. Even though the Desert National Park's ecology is harsh and fragile, it is home to a diverse range of wildlife.
In reality, migratory birds flock to this location, according to bird specialists. If you are a fan of rare bird species, get your binoculars and DSLRs ready because you will be able to see The Great Indian Bustard here.
If you take a deep interest in visiting the Desert National Park, you will come across some relics from the Jurassic period. So get ready to stare at dinosaur skeletons that date back roughly 6 million years.
Animal and bird fossils reaching back 180 million years can also be found in the park. So, get ready to go because you and your DSLR have a lot of work ahead of you.
Flora and Fauna at Desert National Park –
Are you interested in learning more about the Desert National Park? First, let's have a look at its flora and animals -
1. Animals -
The wildlife family includes desert monitors, dangerous vipers, spiny-tailed lizards, Krait, and sandfish, among others.
If you get there early enough, you might even see some Desert and Bengal foxes feasting on some fresh berries. Vulpes, Blackbuck Antelope, Gazelle Gazelle, Desert Cat Felis Libyes, and Cervicapra Rajputana Chinkara are among the other creatures found in the Desert National Park.
2. Birds –
As previously stated, this park is a never-ending paradise for all bird enthusiasts. Jaisalmer's Desert National Park is home to 150 different species of resident and migratory birds. Finding endangered species of The Great Indian Bustard is a common occurrence.
Demoiselle, Eagles, Falcons, Partridges, Bee-Eaters, Vultures, Larks, Shrikes, and Macqueen's Bustard are among the other common species. You'll come across some ponds and waterholes as you continue on to the next area of the park. Larks and wheatears are two of the most common birds to be found here.
3. Reptiles –
Not all, but Desert National Park includes a number of reptile species on display for you to see. Some of the reptile species found here are the Monitor lizard, Spiny-tailed lizard, Russell's viper, Saw-scaled viper, and common krait.
4. Vegetation –
The Desert National Park has a diverse range of vegetative species, despite its sparseness. Aak shrubs, sewan grass, and cactus are among the most prominent vegetative species.
It has a diverse desert terrain with small salt lake bottoms, fixed and changing dunes, and rugged rock formations.
Remember to raise your head high above the sky while strolling through the park. The quantity of vultures soaring high to provide a beautiful spectacle will astound you.
Related Posts
Latest Posts