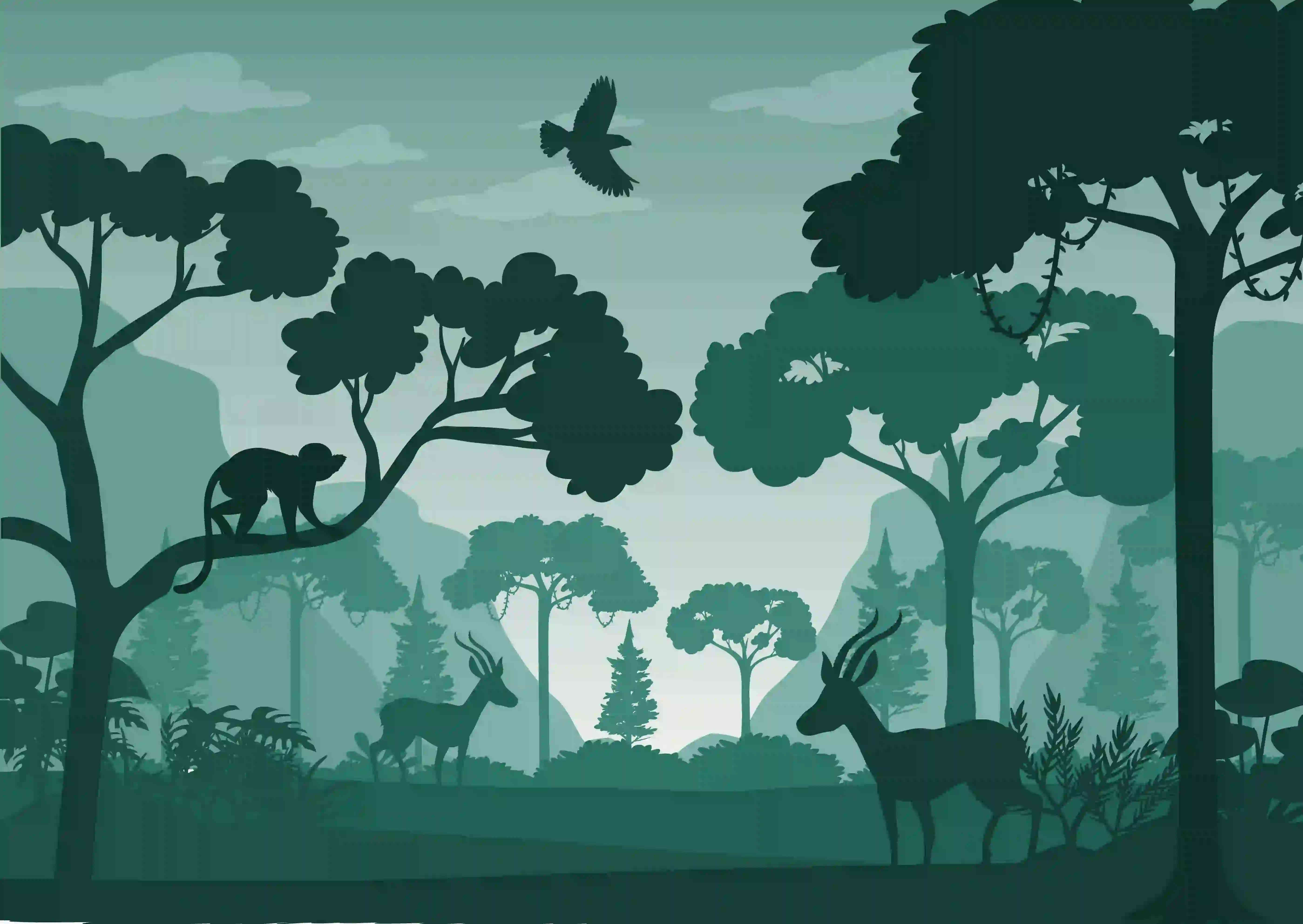 The Ranthambore Safari Tours
Explore Nagarahole National Park - Karnataka
Explore Nagarahole National Park - Karnataka
About Park
Nagarahole is named after the Nagarahole (Cobra river in Kannada), a winding river that runs through its centre. In the state of Karnataka, it is divided into two districts: Mysore and Kodagu.
It was established as a sanctuary in 1955, covering an area of 258 square kilometres. It was later expanded to include the adjoining areas of the Mysore district, and it now covers an area of 643.39 square kilometres. It was designated as a national park in 1983.
Nagarahole National Park is part of the Nilgiri Biosphere Reserve and, along with Bandipur National Park (875 square kilometres), Mudumalai Wildlife Sanctuary (325 square kilometres), and Wayanad (350 square kilometres), is one of the last remaining and best protected habitats for endangered species such as the elephant and tiger.
History
The Nagarhole National Park (also known as the 'Rajiv Gandhi National Park') is 93 kilometres from Mysore. It is divided into the districts of Kodagu and Mysore. The park has dense forest cover, small streams, valleys, and waterfalls.
The name is derived from Kannada: Naga means snake and hole means stream.
The area was a private hunting reserve for Mysore's former rulers.
It was founded in 1955 and is considered one of the best-managed parks in the country. Bandipur National Park is located to the northwest of this park. Its land area was 575 km2 in 1975. This park is separated from Bandipur National Park by the Kabini reservoir. The climate is tropical, with hot summers and mild winters. The park has a healthy population.
The park has a favourable tiger-predator ratio. Tiger, Gaur, and elephant populations are much more dense here than in Bandipur.
The Deputy Conservator of Forests' office is in Hunsur, about 47 kilometres from Nagarhole.
Safari Timing in Nagarahole National Park
6:00 a.m. to 8:00 a.m.
evening from 3.00pm to 5.00pm for a one-hour ride.
Some Facts About the Park
State: Karnataka

640 sq km (combining core and buffer forest)

Altitude: 600 to 900 m above mean sea level.

Deciduous and moist deciduous trees

Water resources: Kabini, Lakshmana Teertha, and Nagarahole rivers; seasonal/perennial streams; tanks

Winter: November to mid-February

Summer: Mid-February to mid-June

Monsoon season: June to September

1500 mm of rain

Temperatures range from 10°C to 32°C.
Travel Information
The Nagarhole National Park is well connected to the surrounding Karnataka areas. The park is connected by motorable highways to the towns of Madikere (90 km) and Mysore (96 km). The journey from both locations will take up to two hours. Similarly, Mysore is the nearest well-connected railway station, and Bangalore is the nearest international airport (220 km). Several airlines connect Bangalore to the rest of the country, which is advantageous.
The best time to see the animals is in the summer, when the waterholes dry up and the animals come out to visit the lake. From November to February, however, the weather is more pleasant.
Places to Visit Near Nagarahole National Park
Nagarhole National Park is located at the crossroads of all the other national parks in the area. So, let's look for some other national parks and sanctuaries in the vicinity of Nagarhole National Park.
Bandipur National Park :

Bandipur National Park is well-known for its tigers, but it also has a diverse range of exotic flora and fauna. It is one of the protected areas within the Nilgiri Biosphere Reserve, located 123 kilometres from Nagarhole, and requires a two-hour drive.
Wayanad National Park :

This is Kerala's second largest wildlife sanctuary, located only 52 kilometres from Nagarhole. Wayanad Wildlife Sanctuary is home to a diverse range of endangered wildlife species, as well as large herds of elephants. The national park is also part of Project Elephant.
Ranganathittu Bird Sanctuary :

Ranganathittu Bird Sanctuary, located 80 kilometres from the park, is a small sanctuary that houses some of the best avian species, including the woolly-necked stork, common spoonbill, Asian open-billed stork, and others, as well as some floral and mammal species.
Bramhagiri Wildlife Sanctuary :

The Kabini River separates this popular wildlife sanctuary from Nagarhole National Park. It is home to a diverse range of flora and fauna. Animals such as the jungle cat, sloth bear, tiger, elephant, gaur, and others can be seen in the park.
Mudumalai National Park :

The elephants in Madumalai National Park are the park's most famous feature. It also has a healthy tiger population and has been designated as a tiger reserve. Other wildlife species that can be seen in the park include the panther, sambar, spotted deer, blackbuck, common langur, and others. Mudumalai National Park is home to 13% of all mammal species in India.

Kabini Lake

is another popular tourist destination located 13 kilometres outside the national park, where visitors can enjoy a refreshing walk as well as some profitable moments.
Photo Courtesy: Google
Related Posts
Latest Posts