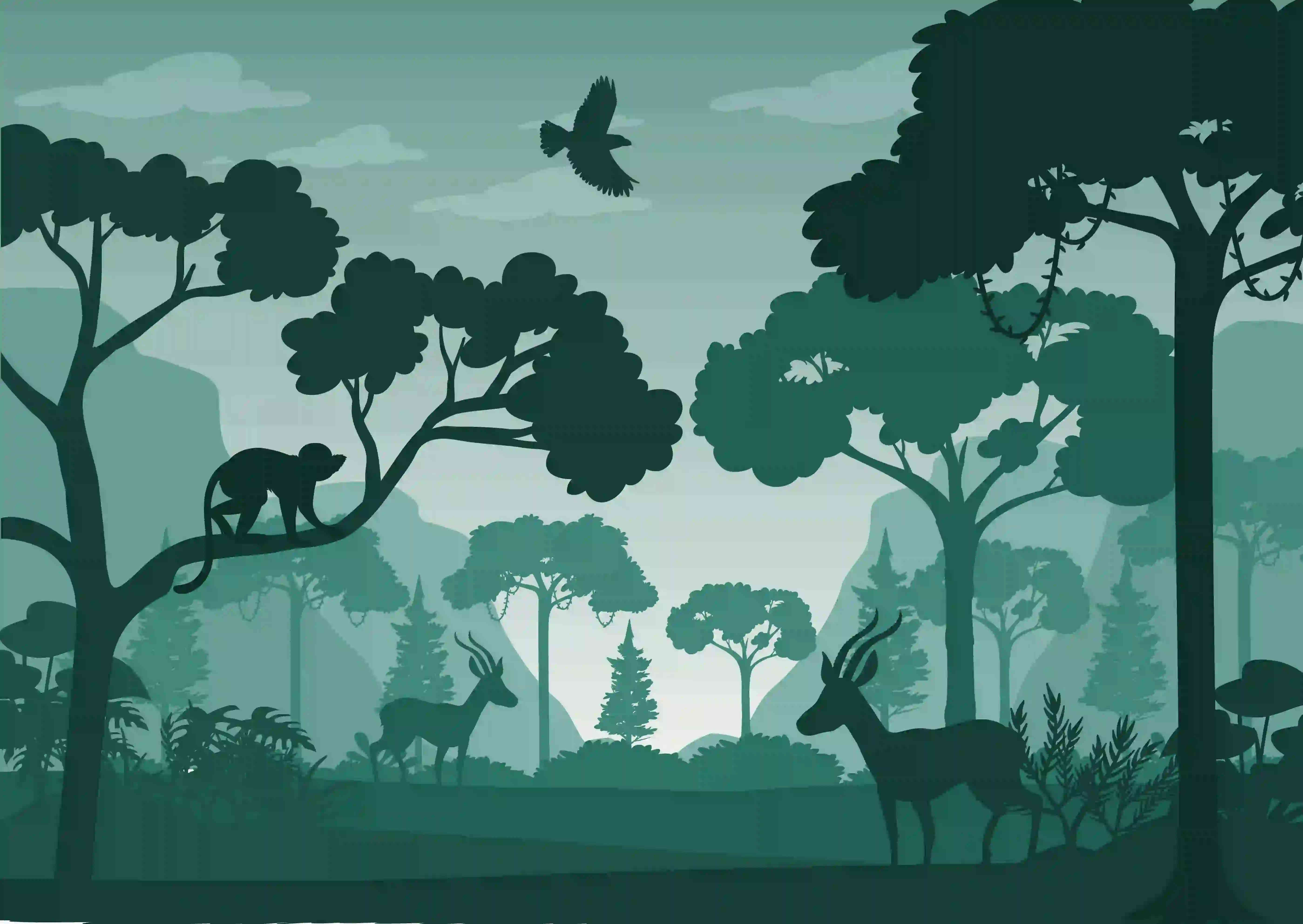 The Ranthambore Safari Tours
Explore Tadoba National Park - Maharashtra
Explore Tadoba National Park - Maharashtra
About Park
The "Tadoba National Park," also known as the "Tadoba Andhari Tiger Reserve," is Maharashtra's oldest and largest national park. It is one of India's 47 project tiger reserves. It is located in Maharashtra's Chandrapur district, about 150 kilometres from Nagpur. The total area of the tiger reserve is 1,727 square kilometres, which includes the Tadoba National Park, which was established in 1955. The Andhari Wildlife Sanctuary was established in 1986 and merged with the park in 1995 to form the current Tadoba Andheri Tiger Reserve. The name "Tadoba" is derived from the name of the God "Tadoba" or "Taru," which is praised by the local tribal people of this region, and the name "Andhari" is derived from the name of the Andhari river, which flows through this area.
Tadoba National Park is divided into three forest ranges: the Tadoba north range, the Kolsa south range, and the Morhurli range, which lies between the first two. The park contains two lakes and one river that fill up during the monsoon season: "Tadoba Lake," "Kolsa Lake," and "Tadoba River." These lakes and rivers provide essential ingredients for the park's survival.
The Tadoba Tiger Reserve is abundant in both flora and fauna. Teak, Ain, Bija, Dhauda, Hald, Salai, Semal, Tendu, Beheda, Hirda, Karaya gum, Mahua Madhuca, Arjun, Bamboo, Bheria, Black Plum, and many other species can be found in this park. Tigers, Indian leopards, Sloth bears, Gaur, Nilgai, Dhole, Striped Hyena, Small Indian Civet, Jungle Cats, Sambar, Spotted Deer, Barking Deer, Chital, Marsh Crocodile, Indian Python, Indian Cobra, Grey-headed Fish Eagle, Crested Serpent Eagle, Peacock, Jewel Beetles, Wolf Spiders, and other animals are also mentioned in this section.
History
Tadoba National Park is a national park in the Indian state of Maharashtra. The park covers 45 square miles (117 square kilometres) and is made up of dense forests of sal (Shorea robusta), margosa, mahua, and mango that are interspersed with lakes and plains; stretches of bamboo thickets can be found around Tadoba Lake. It was designated a wildlife sanctuary in 1935 and a national park in 1955. The Tadoba-Andhari Tiger Reserve, established in 1995, includes the park. Tigers, panthers, leopards, chital, jackals, gaurs (Indian bison), mouse deer, sambars, antelope, sloth bears, and crocodiles can be found in the park. Wildlife viewing is made easier by a network of roads and observation towers. The nearest city, Chandrapur, is about 28 miles (45 kilometres) south of the park.
Safari Timing in Tadoba National Park
The safari in Tadoba Tiger Reserve will allow you to explore the park's rich wildlife and spot animals such as tiger, leopard, wild dogs, sloth bear, and others. The Jeep Safari is available in three zones within the reserve: Moharli (Mohurli) Zone, Tadoba Zone, and Kolsa Zone. The Jeep Safari schedules for the winter and summer are as follows:



Period

Morning

Afternoon

Entry

Exit

Entry

Exit

From October 1st to November 30th.

6 AM-8:00 AM

10:00 AM

2.30 PM - 4 PM

6.30 PM

1st Dec. to 28th/29th Feb.

6.30 AM - 8.30 AM

11:00 AM

2 PM–3.30 PM

6:00 PM

1st of March to 30th of April

5.30 AM - 7.30 AM

10:00 AM

3 PM–4.30 PM

6.30 PM

May 1st to June 30th

5 AM to 7 AM

9.30 AM

3.30 PM - 5 PM

7:00 PM
According to the 2010 National Tiger Census, the reserve has about 43 tigers, which is one of the highest in India. Here are some of the park's highlights.
Every season, the park is open for visitors from October 15th to June 30th, with a full-day closure on Tuesdays.

Tadoba forest's vegetation is of the Southern tropical dry deciduous type and covers an area of approximately 626 square kilometres.

The dominant tree species in the forest is teak, and there are a few lakes, ensuring that the park has abundant water resources.

Because a large portion of this forest is hilly, many hillocks and terrains provide shelter for wild animals.

It has a dense forest, smooth meadows, deep valleys, and a great atmosphere to support more tigers.

Tadoba National Park's main attraction is a Jungle or Tiger Safari in an open-top gypsy.

The shy Sloth Bear and wild dogs are likely to be spotted.

This forest is home to some of Central India's best native woodland bird species.

Accommodation is available and is primarily concentrated near two of its most popular entrance gates, Kolara Gate and Mohurli Gate.
Travel Information
By Air : Tadoba National Park is 140 kilometres from Nagpur's Dr. Babasaheb Ambedkar International Airport. Nagpur is served by regular flights from Mumbai, Delhi, Bengaluru, Chennai, and Kolkata. To get to the park, take taxis or cabs from the airport.
By Train : The nearest railhead to the National Park is Chandrapur Railway Station, which is 45 kilometres away. The railhead at Chandrapur is well connected to other major cities such as Delhi, Chennai, Hyderabad, Mumbai, and Jhansi. Taxis and buses run from the railway station to the Tadoba Tiger Reserve.
By Road : Tadoba National Park is 45 kilometres from Chandrapur and 32 kilometres from Chimur. It is also well connected to all major cities by road.
Places to Visit Near Tadoba National Park
Tadoba National Park is home to many plant and animal species, including densely forested forests, river beds, deep valleys, and grassy meadows. It's a thriving jungle along the Chimur Hills' borders, encasing a diverse range of flora and fauna. Wildlife enthusiasts can participate in activities such as tiger safaris, lakeside sunset picnics, and nature walks. After exploring the wildlife of Tadoba, visitors should visit nearby places :
Pench National Park (256 km)

(167 km) Nagzira Wildlife Sanctuary

Navegaon National Park (171 km)

Vijaydurg Fort (989 km)

Erai (Irai) Dam (51.5 km)

Sevagram

(122 km)

Mahakali Mandir (50.6 km) in Chandrapur

Raipur (333 km)

Raigarh Fort (629 km)
Whether it's a national park, a fort, or any other tourist attraction, there are plenty of tourist attractions around the Tadoba Tiger Reserve to explore on a day tour.
Photo Courtesy: Google
Related Posts
Latest Posts