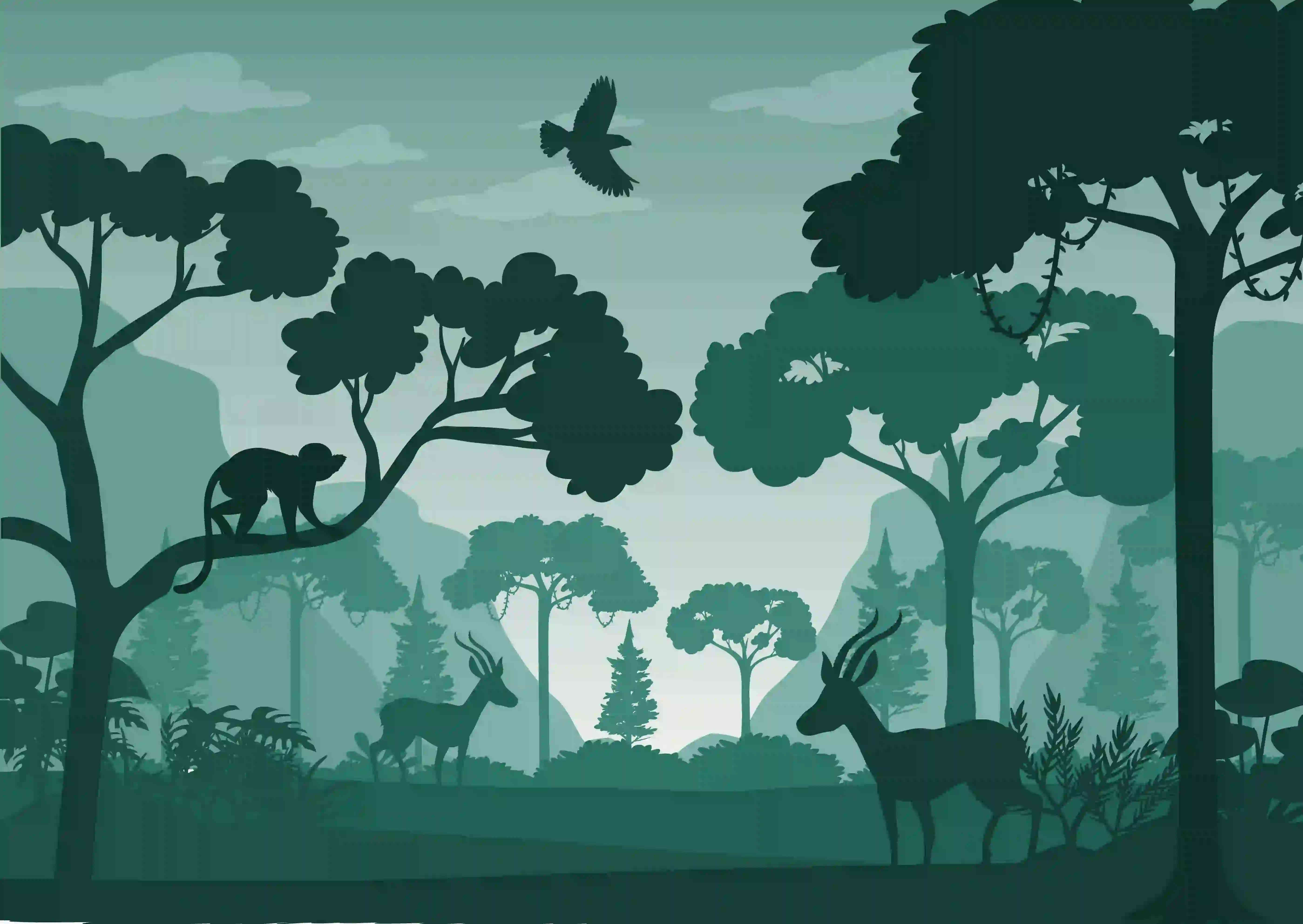 The Ranthambore Safari Tours
Kuno National Park - Madhya Pradesh
Kuno National Park - Madhya Pradesh
About Kuno National Park
Kuno National Park in Madhya Pradesh is a one-of-a-kind destination for all wildlife enthusiasts. When one enters this park, they are greeted by the exclusive forest of Kardhai, Khair, and Salai, as well as dozens of wildlife foraging across vast meadows. Some of the grasslands here are larger than those found in Kanha or Bandhavgarh Tiger Reserves.
It is widely believed that the Kardhai tree, which grows abundantly here, turns green even in the absence of humidity in the atmosphere, even before the first monsoon showers arrive. In many ways, it embodies Kuno's true spirit, with its never-say-die attitude and ability to survive and eventually grow despite the many challenges this forest has faced.
This area, which is now a National Park, began as a 350-square-kilometer sanctuary. And it was in the shape of a leaf, with the Kuno River forming the main spine in the centre. This river not only keeps a consistent water supply in the area and irrigates the forest from within, but it also gave this protected area its name. Since the project of reintroduction of Asiatic Lions has been ongoing for some time, and one of the preconditions raised by concerned authorities about the status of this protected area as Sanctuary not being worthy of hosting the lions, it was upgraded to National Park while adding about 400 square kilometres to it, making it now 748 square kilometres.
History
Kuno National Park/Kuno Wildlife Division, and the surrounding area have historically been densely populated with wildlife. This area was also known to have a dense forest in ancient times. In the year 1564, the Mughal Emperor Akbar captured a large herd of elephants in the forests near Shivpuri while returning from Malwa, according to one of the gazettes of Gwalior princely state from 1902. Abul fazal also mentioned that lions were discovered in this region, and that the last lion in this region was shot near the city of Guna in the year 1872.
Kuno's history is intertwined with the history of Lions and various efforts to relocate Lions in some capacity or another in this area from time to time. It is impossible to discuss the history of this location without mentioning the Lions and their relocation efforts.
Lord Curzon was invited to go hunting in 1904 by His Highness Madhavrao Scindia, the First King of Gwalior. Lord Curzon was so taken with the Kuno Valley forest that he immediately suggested to the King that Lions be brought from Junagadh, Gir, and released in the forest. King Scindia began working on it with the audacity of a Maharaja, attempting to collaborate on his level with the Nawab of Junaghad. During that time, he constructed massive enclosures at Dob Kund as lion acclimatization enclosures before releasing them into the forests. However, his initial efforts were futile.Even Lord Curzon attempted to assist by facilitating talks with the Nawab and personally becoming involved in the relocation, but the Nawad continued to delay the project.
Later, Lord Curzon presented the King with a letter addressed to the ruler of Abisinia (current Ethopia), requesting that some lions be brought to Kuno from there. The King tasked a Persian expert named D.M. Zaal with overseeing this project, which was given a Rs. 1 lakh budget in 1905. Mr. Zaal was able to bring ten lions from Africa with the help of the King. However, three of them died before reaching Bombay Harbour. Three of the seven surviving lions were males, while the remaining four were females, and they were personally welcomed by the King.Bunde, Baanke, and Majnu were the males, and Ramailee, Rampyari, Bijli, and Gaindi were the females. Instead of Kuno, these Lions were later released in the Shivpuri Jungles. Unfortunately, these Lions turned into cattle lifters and man-eaters between 1910 and 1912, and the project failed as a result of these unfortunate events. Though the King's dream of seeing Lions flourish once more in this landscape did not come true as he had hoped, his efforts were brave and trailblazing to say the least.
Forest and Vegetation
Kuno has one of the most unusual combinations of forest and vegetation in Madhya Pradesh and the surrounding areas, which must be seen to be believed. The forests of Kuno National Park are broadly classified into the following types in forest terminology (i.e. Champion & Seth Classification terms):
"Southern Tropical Dry Deciduous Forest"

Southern Tropical Very Dry Teak Forest
Northern Tropical Dry Deciduous Forest

Northern Dry Mixed Deciduous Forest

Northern Tropical Dry Deciduous Scrub
Edaphic Climax

Anogeissus pendula Forest – "Kardhai"

Anogeissus pendula Scrub – "Kardhai Scrub"

Boswellia Forest – "Salai"

Butea Forest – "Palash"
Degradation Stages

Dry Savannah Forest

Dry Grass Land
Northern Tropical Thorn Forest

Ravine Thorn Forest

Zizyphus Scrub
Thus, the forest area of Kuno National Park is dominated by Kardhai, Salai, and Khair trees among mostly mixed forests, which contributes to the park's diverse flora and fauna. Kuno National Park contains 123 species of trees, 71 species of shrubs, 32 species of climbers and exotic species, and 34 species of bamboos and grasses.
Related Posts
Latest Posts