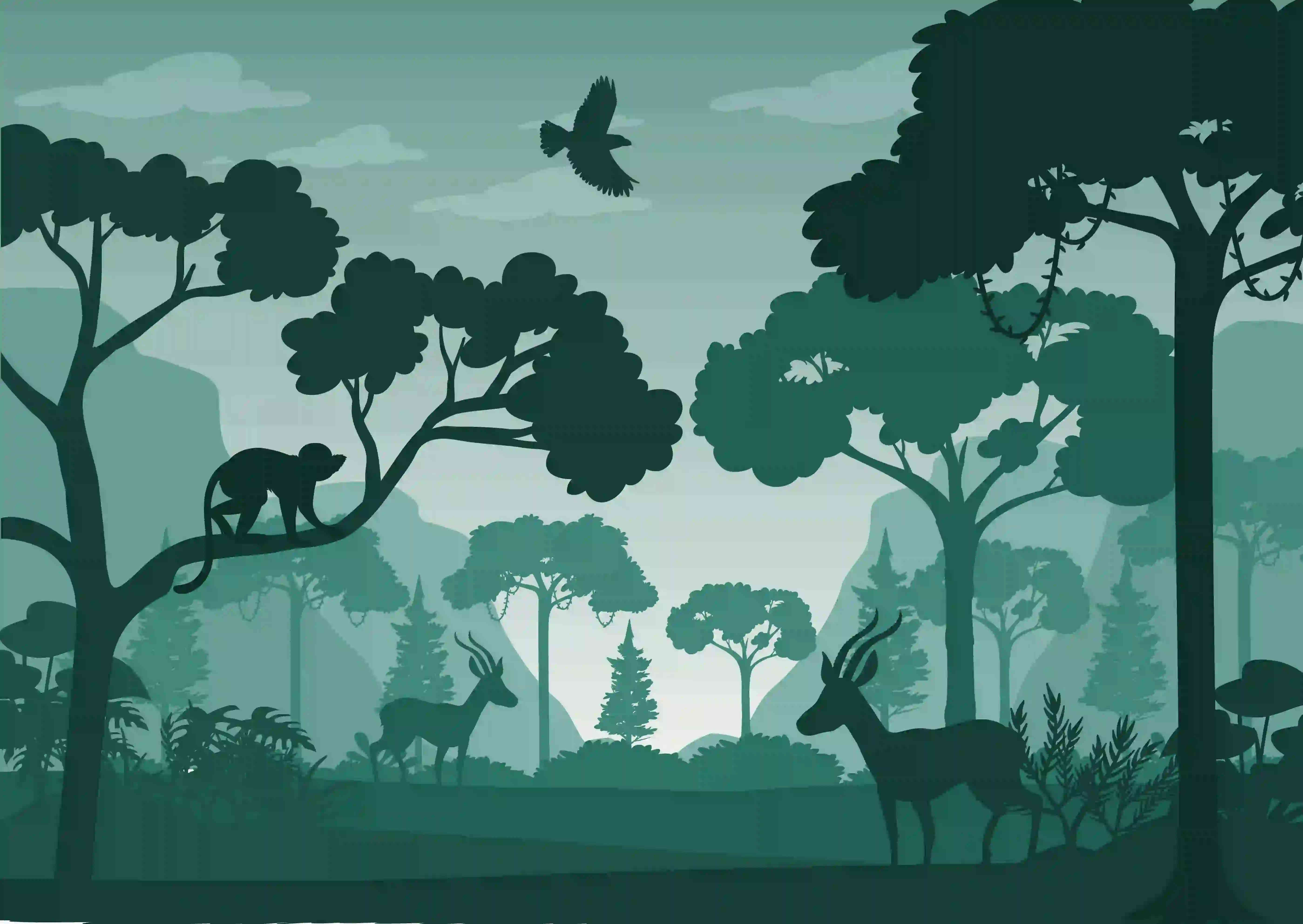 The Ranthambore Safari Tours
Mukundara Hills Tiger Reserve
Mukundara Hills Tiger Reserve
Bundi, Kota, Jhalawar, and Chittorgarh are the four districts that makeup Mukundra Hills Tiger Reserve, also known as Darrah Wildlife Sanctuary. It is the third tiger reserve in Rajasthan after the Ranthambore and Sariska Tiger Reserves and is about 50 kilometers from Kota. The Maharaja of Kota originally owned a hunting preserve in this tiger reserve.
Near Kota, Rajasthan is where the Mukundra Tiger Reserve (TR) is situated. The Mukundra and Gargola mountains are from the valley in which the park is located. The valley is bordered by the Ramzan, Ahu, Kali, and Chambal rivers. It is situated on the Chambal River's eastern bank and receives drainage from the river's tributaries. In 1955, the Mukundra Hills was designated as a wildlife sanctuary, and in 2004, Mukundra Hills (Darrah) National Park.
It was declared a tiger reserve in 2013 by the Wildlife Protection Act of 1972, and as the Mukundra Hills Tiger Reserve, it became Rajasthan's third tiger reserve.
History:
The Maharaja of Kota used to use the reserve as his hunting preserve. The name Darrah, which in the local tongue means "pass," reveals the function that the area previously fulfilled. In times of conflict, the Marathas, Rajputs, and British took use of the forest's advantageous location to seek refuge.
Included in parks and sanctuaries: The Mukundra TR encompasses four important districts in Rajasthan and consists of three wildlife sanctuaries: Darrah, Jawahar Sagar, and Chambhal (Kota, Bundi, Chittorgarh, and Jhalawar). The reserve's forest is highly substantial and dense.
Facts :
The park is situated in a valley formed by two parallel mountains viz. Mukundra and Gargola.
The 4 rivers (Ramzan, Ahu, Kali, and Chambal) form the boundary of the valley.
It is located on the eastern bank of the Chambal River and is drained by its tributaries.
It was notified as a Tiger Reserve (2013) under the Wildlife Protection Act, 1972and became the 3rd Tiger Reserve of Rajasthan in the form of the Mukundra Hills Tiger Reserve.
Chambal River Facts:
The Singar Chouri peak on the northern slopes of the Vindhya mountains is where the Chambal River begins to flow (Indore, Madhya Pradesh). From there, it flows across Rajasthan in a north-easterly direction before heading north in Madhya Pradesh.
In the district of Etawah, it enters Uttar Pradesh and merges into the Yamuna River.
It is a rain-fed river, and the Vindhyan and Aravalli mountain ranges encircle its basin. The northern Madhya Pradesh region of Malwa is drained by the Chambal and its tributaries.
Banas, Kali Sindh, and Parbati are tributaries.
One of India's rivers with the least pollution is this one.
Photo Courtesy: Google
Related Posts
Latest Posts