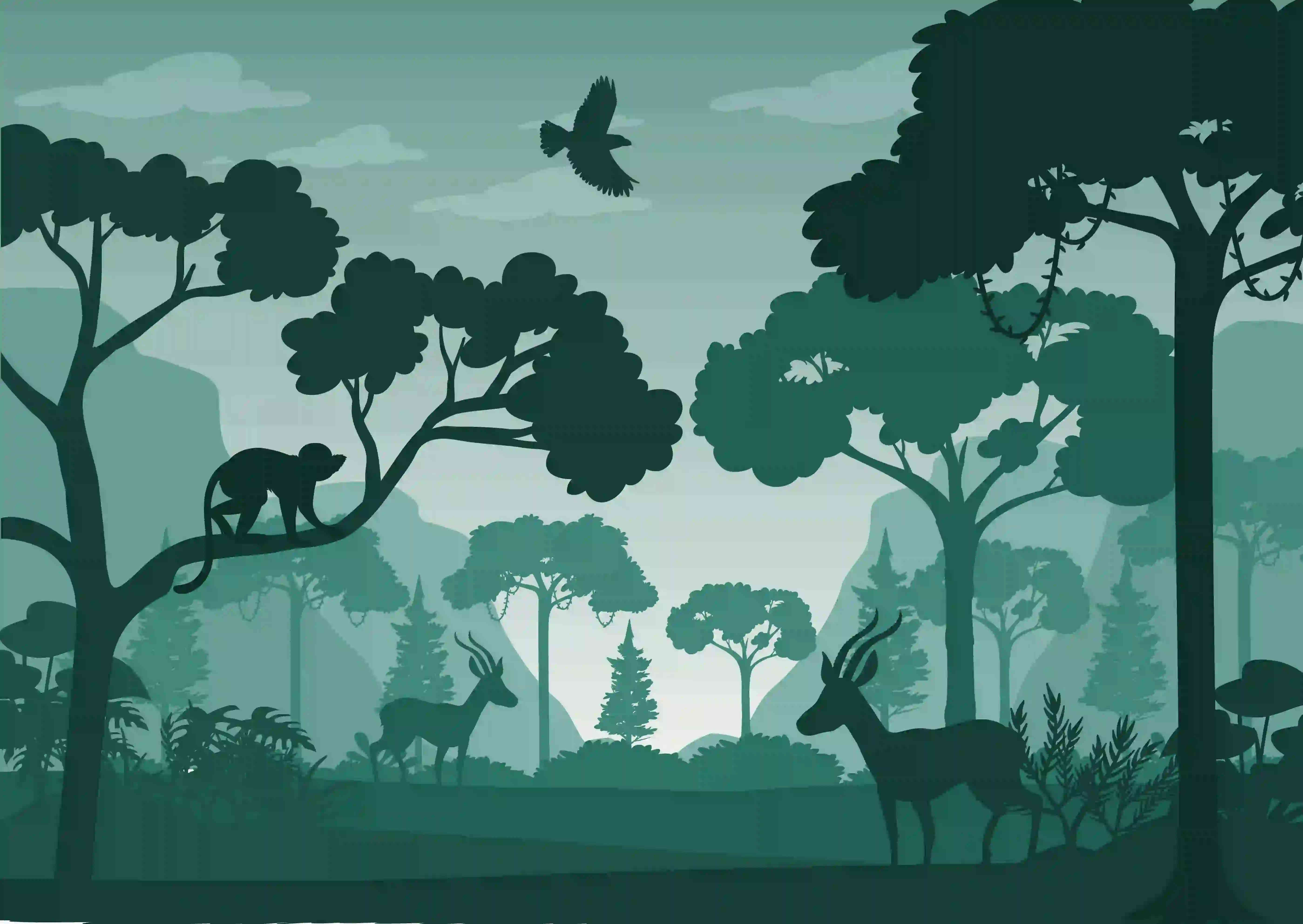 The Ranthambore Safari Tours
Nahargarh Biological Park - Jaipur
Nahargarh Biological Park - Jaipur
About Park
The Nahargarh Biological Park, which is part of the Nahargarh sanctuary, is about 12 kilometres from Jaipur on the Jaipur-Delhi highway. It covers an area of 720 hectares and is located beneath the Aravalli range. The park is well-known for its diverse flora and fauna, and its primary goal is to preserve it. It is also an excellent location for education and research on existing flora and fauna. Ornithologists can expect to see over 285 species of birds at Nahargarh Biological Park, the most popular of which is the white-naped tit, which can only be found here.
When visiting the park, make sure you also go to Ram Sagar, which is well-known among bird watchers and is a great place to see a variety of birds. While here, you can stay in well-equipped and well-known places like Ganga Vilas, Gopal Vilas, and Lalit Vilas, which were once popular hunting lodges for maharajas. The Nahargarh Zoological Park, which houses Asiatic lions, Bengal tigers, panthers, hyenas, wolves, deer, crocodiles, sloth bears, Himalayan black bears, wild boars, and other animals, is also worth a visit.
Highlights of a Day Trip to Nahargarh Biological Park in Jaipur
Take a thrilling jeep safari to Nahargarh Biological Park, where you can spend time with friends and family.

You can see around 250 species of birds, animals, reptiles, and insects. They can be found here, and you can see them.

You won't have to worry about anything because the vehicle will be driven by an experienced local driver.

A pleasant day out with friends and family is an excellent way to break free from the monotony of daily life.

This day trip also gives you the opportunity to see royal lions and tigers!
Nahargarh Biological Park Timings
The Exotic Park in Jaipur will be open from 8:30 a.m. to 5:30 p.m. daily.

The hours of operation for the Lion Safari will be limited to 9:00 a.m. to 5:00 p.m.

Except for Tuesday, it will be open all week. Festival days may have an impact on the timings. It takes approximately 6-7 hours to see all of the park's attractions.
Nahargarh Biological Park Entrance Fees
Children under the age of seven are admitted free of charge. If you are a student, please bring a valid ID; the entry fee for students is INR 30. Otherwise, the charges for Indian nationals are INR 50 and INR 200 for foreign nationals.

There is a 2 km distance between the ticket counter and the park's entry gate, so you can either walk or pay INR 300 for a car or INR 40-50 for a bike. The bus fare could be INR 500. Parking for an auto rickshaw costs INR 60. If you prefer to walk, parking for a car 2 kilometres from the park entrance will cost INR 30.

Photographers must pay INR 200 per camera for Indians and INR 500 for foreigners. If you use a video camera, the charges for Indians are INR 500 per camera and INR 1000 per camera for foreigners.
When is the best time to visit Nahargarh Biological Park?
The best time to visit Nahargarh Exotic Park is between the months of October and March. During the summer, try to avoid visiting in the afternoon.
Places To Visit Near Nahargarh Biological Park
Aside from the Nahargarh biological park, Jaipur is known as India's "pink city," with numerous tourist attractions. One of these is the 'Jal mahal,' which means' water palace.'
This palace is only 10 kilometres from the park and is located in the middle of Man sagar Lake in Jaipur, providing a serene sight in the midst of a very busy city.
Another great place to visit is 'Hawa Mahal,' which is only 14 kilometres away from the park. The palace was built in 1799 on the orders of Maharaja Sawai Jai Singh and is made of sandstone with a honeycomb structure and 953 windows.
This location's aerodynamics create a breeze that flows through the palace. Nearby attractions include Amber fort, textile industries, and Sheesh mahal.
How to reach Nahargarh Biological Park
By Road: It is approximately 23 kilometres from the famous Ajmeri Gate. There are numerous taxis and public transportation options available from Jaipur's city centre to get here. If you have your own vehicle, simply join NH 8 and head straight towards Delhi.
By Train: The nearest railway station is Jaipur, which is approximately 21 kilometres away from the Nahargarh Biological Park.
By Air: The nearest airport is Jaipur International Airport, which is 29 kilometres away from this zoological garden.
Photo Courtesy: Google
Related Posts
Latest Posts