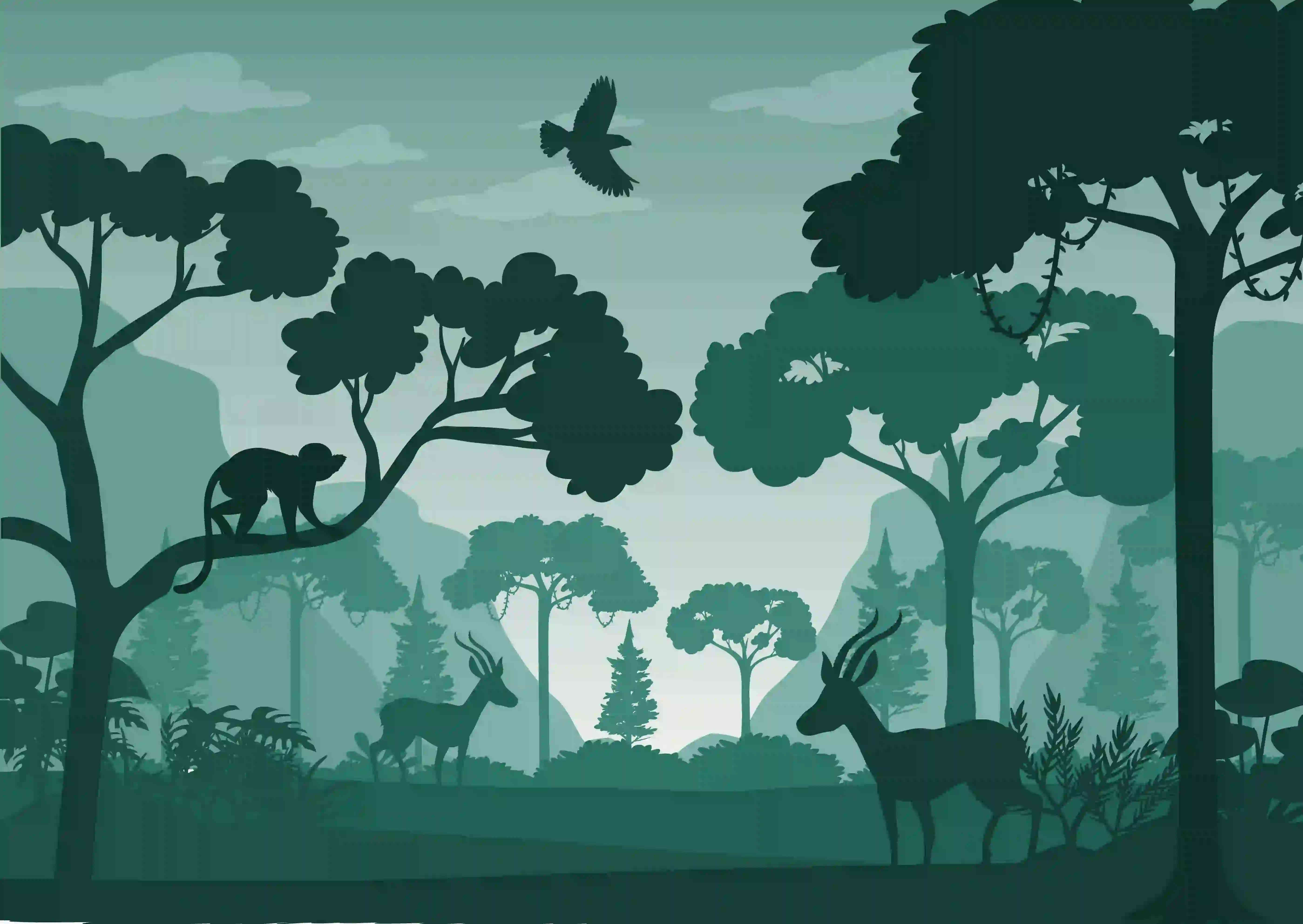 The Ranthambore Safari Tours
Explore Sajjangarh Biological Park - Lake City Udaipur
Explore Sajjangarh Biological Park - Lake City Udaipur
About the Park :
Sajjangarh Biological Park is located on the outskirts of Lake City, Udaipur, near the Sajjangarh Wildlife Sanctuary. It is only 6 kilometres from the railway station and the central bus stand. The biological park has a total area of 36 ha. A central ring road runs through the park, covering nearly the entire area. There is a tar road on the park's northwestern side that leads to the historical monument Sajjangarh (Monsoon Palace).
The Sajjangarh Biological Park was established with the goal of conserving endangered and threatened flora and fauna, developing empathy for wild animals among visitors, and motivating people to support the cause of wildlife conservation.
The park can be visited all year round. July to September is the monsoon season. During this time, the area becomes lush green and more appealing. The average annual rainfall in the area is 650 mm.
Objective
By displaying wild animals, we hope to educate and sensitise visitors.

People's empathy for wild animals should be encouraged.

To provide people with an excellent opportunity to spend time in nature with animals.

Through the interpretation centre, recreational activities will be provided.

to serve as a gene pool for future biological research on wild animals and to facilitate educational studies on animal behaviour and breeding.

To foster captive conservation and breeding of endangered wild animal species.
Entry and Other Fee :
| | |
| --- | --- |
| Entry Fee | Rs. |
| Adult | 35.00 |
| Foreign Tourist | 300.00 |
| | |
| --- | --- |
| Photography | Rs. |
| Camera | 80.00 |
| Video Camera | 200.00 |
Winter Season

21 October to 15 March

Monday, Wednesday to Sunday :- 9:00 to 5:00

Tuesday Closed.

Summer Season

16 March to 20 October

Monday, Wednesday to Sunday :- 9:00 to 5:30

Tuesday Closed.
Photo Courtesy: Google
Related Posts
Latest Posts