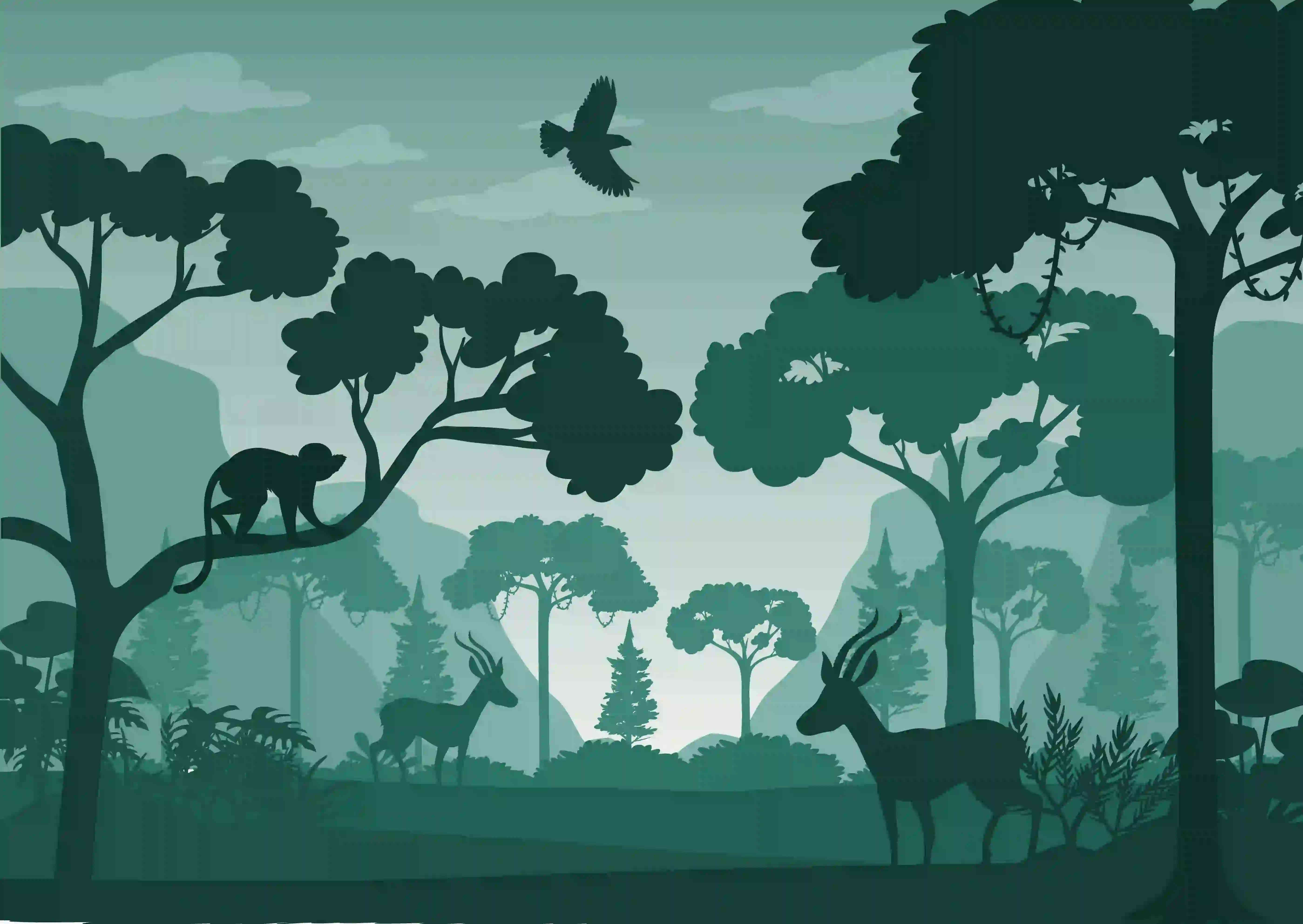 The Ranthambore Safari Tours
Tal Chhapar Sanctuary—a Haven for the Wild
Tal Chhapar Sanctuary—a Haven for the Wild
Tal Chhapar, located in Rajasthan's Churu district, was established in 1966. This location, located on the outskirts of the Thar Desert, is a haven for a rare antelope known as the blackbuck. Though it has always been one of the most popular sanctuaries in the country, it gained enormous popularity following Salman Khan's blackbuck case. In fact, even those who had never considered visiting this sanctuary before are now enthralled by the prospect of seeing blackbucks.
Despite its small size, this sanctuary is rich in biodiversity. Once here, you can see animals like the jungle cat, desert cat, chinkara, and blackbuck. Also described as being on the migratory bird route, if you plan your trip to this location carefully, you will enjoy your visit in the company of birds.
If these reasons entice you to visit this region, here are the specifics.
Tal Chhapar Sanctuary
Chhapar is a charming village in Rajasthan's Churu district. Despite a known lack of rain, the sanctuary has protected grasslands. This location was also once the hunting grounds of the Maharaja of Bikaner; the palace where the maharaja used to stay is now a school.
Tal Chappar Sanctuary, established in this region, is located approximately 350 kilometres from Delhi and 200 kilometres from Jaipur, making it an ideal option for a refreshing quick getaway. Though sand dunes will accompany you on your journey, the scenery changes the moment you enter the sanctuary. As your path leads to a beautiful flat grassland, it appears as if you are entering a canvas.
One of the sanctuary's strongholds is its rich biodiversity. The entire scenery inside the sanctuary, not just the migratory birds and blackbucks, will undoubtedly take your breath away.
Flora & Fauna In Tal Chappar Sanctuary
Tal Chhapar is a great place to see Blackbucks, which number in the thousands here. It's a great place to see desert animals and reptiles.
There are approximately 122 species of migratory and resident birds here. The birds migrate from Central Asia and Europe.
Harriers, Eastern Imperial Eagles, Pale Harriers, Marsh Harriers, Short-toed Eagles, Tawny Eagles, Sparrow Hawks, Crested Larks, Demoiselle Cranes, Little Green Bee-Eaters, Skylarks, Green Bee-eaters, Brown Doves, and Black Ibis are also commonly seen in Tal Chhapar.
Tal Chhapar Sanctuary has become a must-see destination for bird lovers, who flock to the sanctuary in large numbers during the winter.
Best time to visit Tal Chhapar Sanctuary
From November to February is the best time to visit this sanctuary. The climate here is extreme throughout the summer and winter seasons. This area experiences extremely hot weather in May and June, which drives most of the animals to their dens, making it an unsuitable time to visit.
From November to February, however, the temperature drops to as low as 5 degrees Celsius, whereas fogs will clear your path only after 9 a.m. from mid-December to mid-January. However, as compared to extremely hot weather, this period is a good time to visit this place.
How to reach Tal Chhapar Sanctuary?
From Delhi, this sanctuary is easily accessible by road or train. Because of its location, getting to this location will be simple. Furthermore, with Delhi and Jaipur nearby, Tal Chhapar Sanctuary is well-connected to all major cities via flight and train.
Air: Jaipur airport is 210 KMS
Train: Ratangarh 37 KMS, Churu 85 KMS
Road: Churu 85 KMS, Bikaner, 132 KMS, Mandawa 80 KMS
So, when are you planning a visit to Tal Chhapar Sanctuary?
Related Posts
Latest Posts