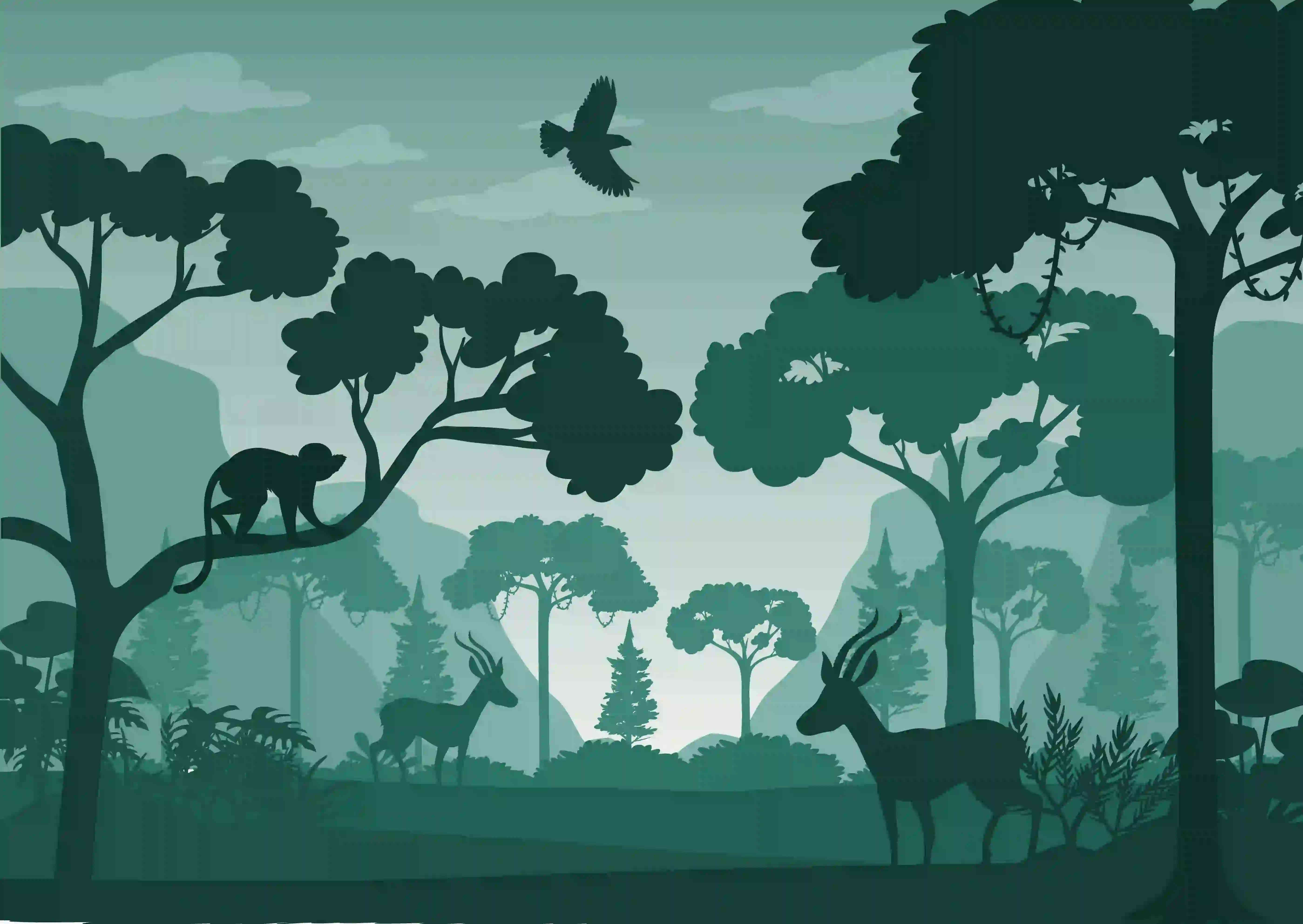 The Ranthambore Safari Tours
The Sariska Tiger Reserve - Alwar
The Sariska Tiger Reserve - Alwar
The Sariska Tiger Reserve is one of Rajasthan's most prominent national parks, located in the Alwar district of the state. It was the state of Alwar's hunting grounds. In 1955, the refuge was designated as a Wildlife Reserve, and in 1978, it was included in the Project Tiger programme.
Dry deciduous forests, scrub thorn, and grasses make up the vegetation in the Sariska Tiger Reserve. The park covers an area of 866 square kilometres and is located 107 kilometres from Jaipur and 200 kilometres from Delhi. The Aravalli Range includes the Sariska Tiger Reserve, which is rich in minerals like copper.
The Sariska Tiger Reserve's most appealing feature is its population of Royal Bengal Tigers. Rhesus monkeys, Hanuman langurs, hares, wild boars, chousingha or four-horned antelope, chinkara, nilgai, sambhar, golden jackals, striped hyenas, caracal, jungle cats, and leopards are among the many wild creatures that call it home.
The Great Indian Horned Owl, crested serpent eagle, golden backed woodpecker, tree pie, sand grouse, bush quail, grey partridge, peafowl, and other birds can all be found there. The Kankanwadi Fort, the Pandupol Hills, and the Hanuman Temple on the Pandupol Hill are just a few of the historical monuments in the reserve.
The Sariska Tiger Sanctuary is also the first Tiger Reserve in the country to successfully complete tiger translocation and rehabilitation. In 2005, a famous journalist confirmed that the population of tigers in the Sariska Tiger Reserve was dropping.
In his account, the reporter claimed that the reserve was devoid of tigers. This prompted a series of inquiries by officials, and when it was discovered that the allegation was accurate, measures to transfer tigers were made. The Sariska Tiger Reserve has reintroduced three tigers. There are now a total of seven members, including five adults.
The best time to visit is from October 1st to June 30th.
Hours of operation: 8:00 a.m. to 6:30 p.m.
Jeep safaris are the most common type of wildlife safari.
The park's highlights include:
The Royal Bengal Tigers' first ever relocated home.
Explore the stunning Aravalli Range's beauty.
Spend the day surrounded by rare and endangered species.
Near the park, there are various historical sites and temples to visit.
Related Posts
Latest Posts