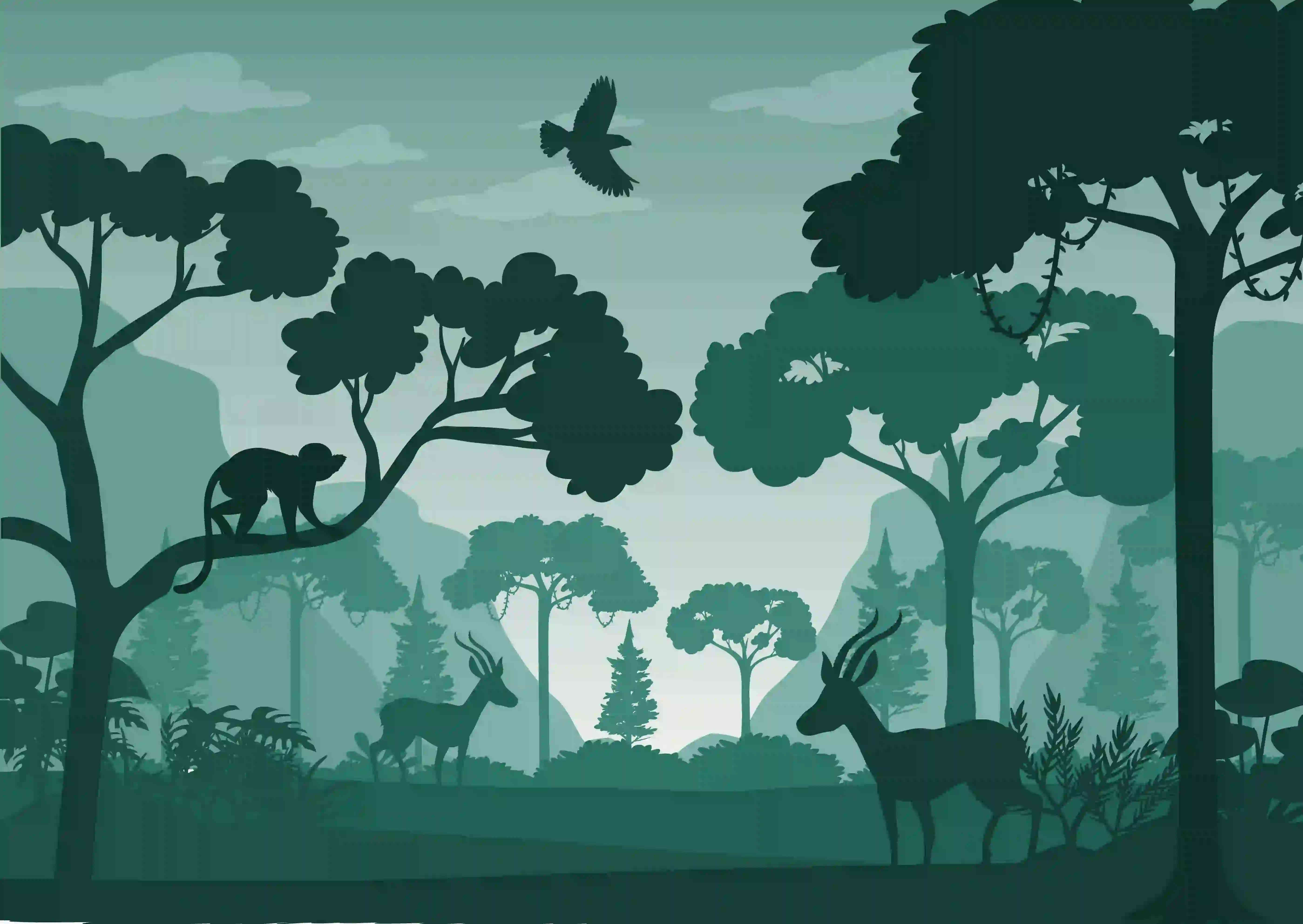 The Ranthambore Safari Tours
Tiger T-61 aka Junior Ladali | Photos & Story
Tiger T-61 aka Junior Ladali | Photos & Story
A young and powerful tigress from Zone No.8 ( Balas area).
| | | | |
| --- | --- | --- | --- |
| Tiger Code | T-61 | Age | 11 Year |
| Gender | Female | Zone | Zone no. 7 and 8 |
| Identification Sign | - | Status | Dead |
| First Seen | 2011 | | |
T-8 (Ladali), a tigress, gave birth to her first litter in 2011, with one male and one female father by T-34 (Kumbha). They separated from their mother (T-8) as adults in 2013. The Tigress, T-61, is one of them and has settled in the park's zone no. 8 (Balas area), which is also part of her mother's territory, while the male cub, T-62, was forced to leave the park in 2013. He was discovered in Bundi's Ramgarh Vishdhari Wildlife Sanctuary.
She has been sharing her territory with a dominant tiger, T-58, since settling in zone no.8. T-61 (tigress) and T-58 (tiger) were frequently seen together during the previous session, which took place in May and June. That's why we hoped for good news from T-61. On Wednesday, September 9, 2015, lucky tourists in Zone No.8 spotted a tigress, T-61, with her two newborn cubs during an afternoon safari in the park. Following this wonderful news, Zone No. 8 (Balas area) has become a major draw for tourists and wildlife photographers. T-61, the tigress in Ranthambhore Tiger Reserve, is the only tigress with the park's youngest cubs. The cubs are approximately 6 months old.
Tiger T 61 died on May 13, 2022, in Sawai Madhopur's Ranthambore National Park. This is unfortunate news for wildlife enthusiasts. According to the Ranthambore National Park Forest Officer, tigress T 61 was discovered dead in Zone 7's Jamoda stream. T-61, the tigress, was about 12 years old.
The tigress T 61 moved through Ranthambore's Zones 7 and 8. The forest department brought the body of tigress T 61 to Rajbagh forest post for a post-mortem examination.
Tourists visiting Ranthambore National Park's Zone 7 saw the tigress during her morning shift. When the tigress did not move for an extended period, the tourists notified the forest department. Following this, the forest guards assessed the tigress's condition and informed top forest department officials of her death.
Officers and administrative officers from the forest department arrived at the information. Following this, forest department personnel extracted the tigress's carcass from the Jamoda stream and transported it to Rajbagh Naka.
In the presence of forest officials and administrative officials, a team of Forest Department veterinarians performed a post-mortem on the tigress's carcass. The tigress died about 24 hours ago, according to the postmortem report.
The location where the tigress's body was discovered has hills on both sides. According to the report, the tigress must have fallen from a great height while chasing the prey. After falling from a great height, the tigress broke her neck. She died as a result of an internal injury caused by a right-side fracture.
Photo Courtesy: Google
Related Posts
Latest Posts