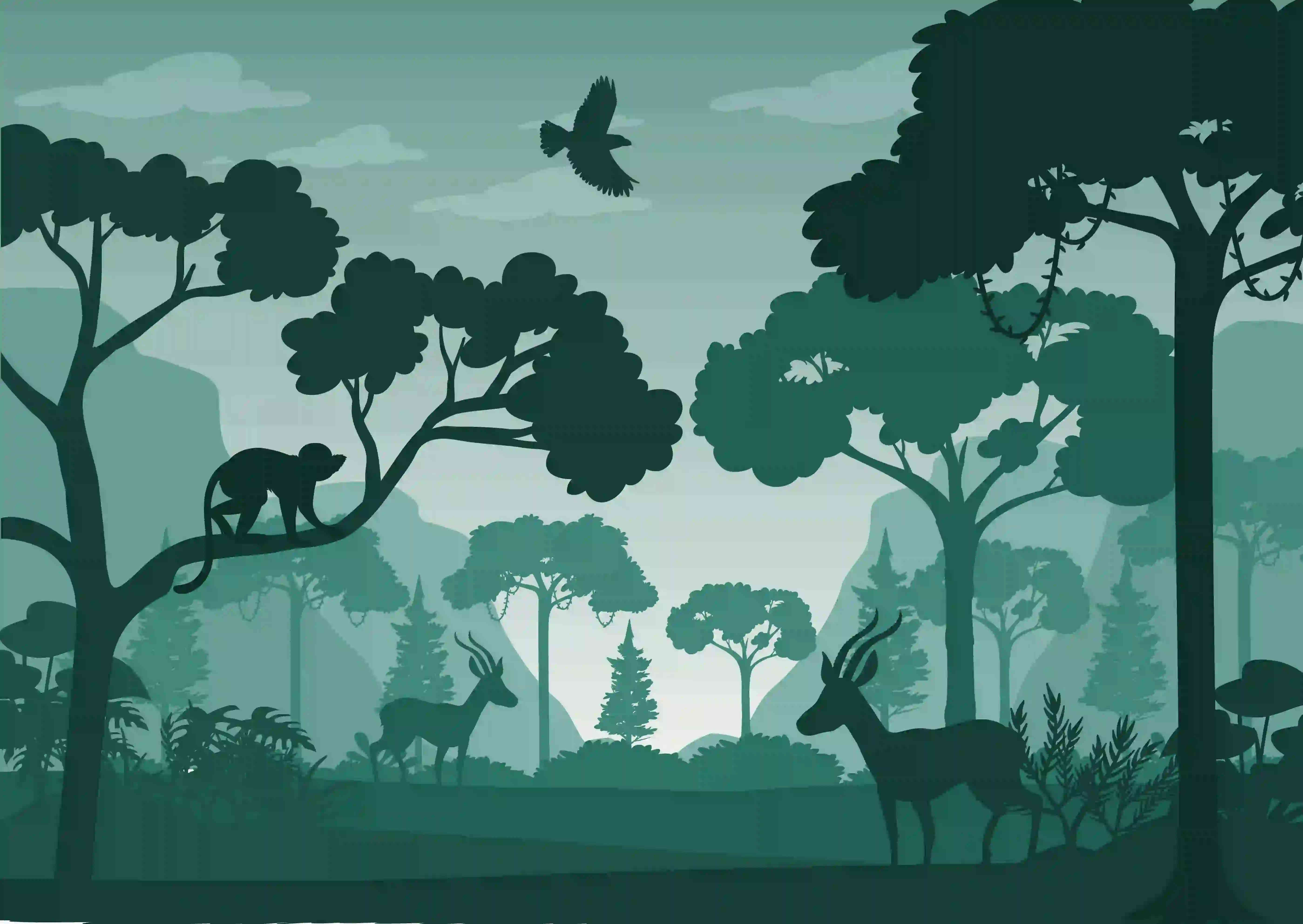 The Ranthambore Safari Tours
Top 10 Reasons to Visit Rajasthan's Ranthambore National Park
Top 10 Reasons to Visit Rajasthan's Ranthambore National Park
Tiger sightings in India are a popular activity for tourists from all over the world. Year round, wildlife enthusiasts travel from one wildlife reserve to another in search of a glimpse of the majestic and ferocious tigers. Ranthambore National Park, with an area of 1,334 square kilometres and a reputation for its Royal Bengal Tigers, is one such national park to visit in India. This wildlife reserve is undoubtedly a dream destination for wildlife photography enthusiasts, transporting you to a surreal world away from the city, isolated in a land of dust and stone.There are many wildlife reserves throughout India, but what distinguishes Ranthambore is its exotic location; the destination is even more captivating with dry barren lands, colourful atmosphere, gravel roads, and historical forts. If you need any more reasons to visit this tiger reserve in India, this blog can help.
Dedicated to the Wildlife

Unlike the most visited national parks in India, Ranthambore has a diverse biodiversity and a distinct ecosystem. Not only can one see the magnificent Tigers at Ranthambore, but also many exotic animals such as Leopard, Jackals, Indian Flying Fox, Black Bucks, Sloth Bears, Desert Cats, Mongoose, Rattles, and Five-stripped Palm Squirrels. The list does not stop there; the park also has a large collection of reptiles such as the Snub Nosed Marsh Crocodile, Pythons, Cobras, Desert Monitor Lizard, and so on, and the visit will be an ongoing gala for wildlife enthusiasts.

Beautiful Ranthambore Forest Safari

A wildlife safari is an overland journey into the dense forest that allows you to see and photograph the park's main attractions. In Ranthambore National Park, you can choose between a Canter with twenty seats and a Jeep with six seats, with prices varying depending on your choice. Enter the animal kingdom and get lost as you watch the wild run free in their natural habitat. Playing hide and seek with the animals is a unique experience, and your heart will definitely skip a beat when you spot one.

Ideal Bird-Watching Spot

If you prefer something less exhausting, lift your feet off the ground and look in the grassland for some of India's enchanting birds. Bird watching may be reserved for those with tenacity. To have a good bird watching experience, one must be calm and patient, as well as have a good pair of binoculars to focus on the feathered creature. The pursuit of many rare and elegant birds is an endless event. Ranthambore habitat is surrounded by a variety of terrains and water bodies, making it an ideal environment for rare birds and animals. Flamingos, Gray Hornbills, Flycatchers, and Nightjars are just a few of the exotic birds that have been documented.

The Rich Vegetation and an Ancient Banyan Tree

The vegetation plays a role as animals and birds meander through the wild wood. The dry grassland is home to a diverse range of flora and fauna, including over 300 species that will captivate you. Ranthambore National Park is well-known for its Banyan Tree, whose large leathery leaves cover a large area and provide excellent shade. The Ranthambore forest is rich in contrasting vegetation, plants, and solitary flowers.

A Fort in the Heart of the Woods

Because of the descriptive ruins of the fort within the park, Ranthambore is also listed as a heritage site. Some of the national park's authentic forts and lakes stand majestically inside the wildlife reserve, overlooking the entire park. The Ranthambore fort is about 700 feet high and located about 5 kilometres inside the park. The fort has been designated as a UNESCO World Heritage Site under the title "Hill Forts of Rajasthan."

One of the Best Natural History Museums in the Country

The fourth regional museum of natural history in the country is located 9 kilometres from Sawai Madhopur, near Ramsinghpura. The museum covers approximately 7.2 acres of land and provides educational and extracurricular activities. There is a library where visitors can read books about Rajasthan's flora and fauna, wildlife destinations, and biodiversity. If you are a bookworm who enjoys reading about wildlife, a visit to the Museum will provide you with excellent knowledge before visiting the park.

Best Resorts for Wildlife Trips

When deciding to visit a new location, everyone's mind is concerned with the question of where to stay. Ranthambore has it all, from luxury hotels to resorts. Sawai Madhopur has a variety of affordable lodging options as well as luxury villas. Those who enjoy the combination of comfort and camping in the woods can stay at high-end resorts such as Sher Vilas, Nahargarh, and Vivanta by Taj. If you enjoy living in simple and delightful camps, you have many other options.

Railway "ART" Station

Why does wildlife adventure begin on the platform? Because Ranthambore's Sawai Madhopur Railway Station has been renovated and is now a state-of-the-art station. Its amazing makeover with wildlife Graffiti by master artist Mr. Gajanand Singh has received many compliments. Sawai Madhopur Railway Station in Rajasthan has been transformed into a wildlife museum and the most beautiful station in the country. It was designated as the country's first 'Heritage Railway Station,' and it received the National Tourism Award 2014-15 for the 'best tourist-friendly railway station.'

The Ideal Showcase of Wild and Craft

In addition to the famous Indian national parks and tiger reserves draw your attention, but also so some of the local village women who work hard to showcase their talent and work. Village Women Craft specialises in hand-knotted silk and woollen rugs, as well as modern oriental decorated rugs. On Gas Plant Road, one can find a wide range of handmade clothes and carpets, rugs, paintings, bed covers, and other items. The Village Women Craft are exporters of Indian carpets and manufacturers of high quality; they are social leaders who help rural women in Rajasthan become economically independent.

Beautiful Lakes, Markets, and Temples

Ranthambore is well-known for its natural vegetation and wildlife reserve, as well as its old temples and forts. The national park is located in Sawai Madhopur, an old city surrounded by rising grounds of Aravalli and Vindhayas that offer religious visitors the opportunity to visit Kala Gaura temple, Chamatkar Jain temple, and Amreswar Mahadev. Ranthambore is surrounded by numerous lakes, including a shallow seasonal lake. Surwal is located 25 kilometres from town and is home to many birds such as Pelicans, Demoiselle Cranes, Bar Headed Flamingos, and Gray Leg Geese. Ranthambore is well-known for its local markets where you can purchase souvenirs.
JOIN Our Facebook Group - Click Here
Photo Courtesy: Google
Related Posts
Latest Posts