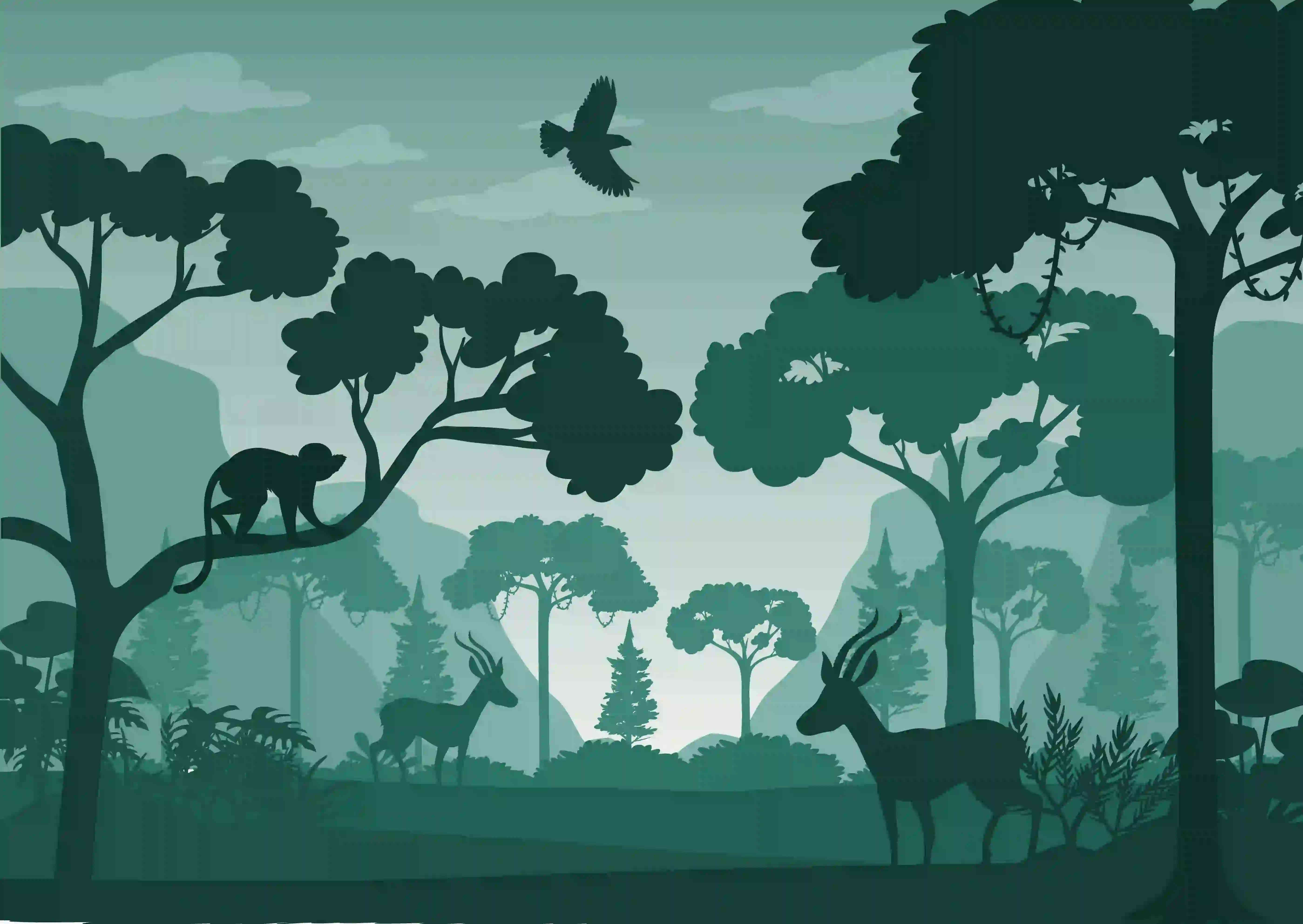 The Ranthambore Safari Tours
Wayanad Wildlife Sanctuary - Kerala
Wayanad Wildlife Sanctuary - Kerala
About Wayanad Wildlife Sanctuary
Wayanad Wildlife Sanctuary is divided into two sections: Muthanga and Tholpetty. While Muthanga is located in Wayanad's south, about 18 kilometres from Sulthan Bathery, Tholpetty is in the district's north, adjacent to Thirunelli. Both of these pockets cover an area of 344.44 square kilometres and are known for their rugged wild charm.
Muthanga is nestled in the Nilgiri Biosphere Reserve, near Bandipur Tiger Reserve in Karnataka and Mudumalai Wildlife Sanctuary in Tamil Nadu. It is also known for its rich biodiversity and borders the Sulthan Bathery and Kurichiat Ranges in Kerala. Tholpetty is also close to the Nagarhole Range in Karnataka.
History
In 1973, the area was designated as a sanctuary. During his rebellion against the British, Pazhassi Raja sought refuge in the deep forests of this region. The sanctuary is part of Project Elephant, and if you travel along the route, you can see herds of elephants roaming freely across the various ranges, as well as to national parks in neighbouring states.
Visitors are restricted to the sanctuary's outer zone and must obtain prior permission to visit. Only researchers and wardens are permitted to enter the sanctuary's inner zone, which is approximately 25 kilometres wide.
Flora
Traveling through the roads leading to Muthanga or Tholpetty, you will get a glimpse of the forests' rich and enchanting flora. The roadside vegetation is dense and green, consisting of bamboo trees, long spiky ginger bushes, and other plants. On the way, you can see paddy fields.
The majority of the sanctuary is covered by typical moist and dry deciduous forest types, with a few patches of semi-evergreen forests visible to visitors. Another feature of the sanctuary is bamboo groves interspersed with moist deciduous forests.
Teak, rosewood, eucalyptus, and silver oak plantations cover roughly one-third of the sanctuary. Marshy lands are also visible in the sanctuary. The area also has a diverse flora, and scientific conservation measures are in place to protect the rare plants. Careya arborea (Pezhu), Dalbergia latifolia (Rosewood), Terminatia chebula (Kadukka), Kydia calycina (Vellachadachi), Anogeissus latifolia (Axle wood), and Stereospermum colias (Padiri) are the dominant tree species in Wayanad's dry and moist deciduous elements.
Ground flora, shrubs, and creepers can also be found here. Shrubs like Helicters isora and Randia ulginosa, as well as herbs like Ageratum conizioides, Rauvolfia, Sida cordifolia, and many others, have been discovered here. Woody climbers such as Entada scandens and Calycopteries floribunda are also abundant in Wayanad's forests.
Fauna
A casual observation of the jungle life while travelling through the way will reveal that the sanctuary is home to a variety of animals. Elephants and deer can be seen crossing the road or frolicking on the outskirts of forests.
Big cats, such as tigers and panthers, have also been spotted in this area. There are also langurs, bonnet macaques, bison, monkeys, sambar, Malabar squirrels, and bears to be found. The region's diverse and bustling animal life includes a variety of other animals as well, including the rare Slender Loris.
Monitor lizards and various snakes such as golden tree snakes, coral snakes, green whip snakes, and pit vipers have been seen in the Wayanad sanctuary. Crocodiles, termite hill geckos, chameleons, flying lizards, monitor lizards, skinks, and flap shell turtles are among the other fauna found in the area.
The area is home to 216 bird species, including peacocks, owls, babblers, black woodpeckers, golden-backed three-toed woodpeckers, cuckoos, and jungle fowls. There are also Malabar whistling thrush, Malabar trogon shama, painted bush quail, golden oriole, peacock, paradise flycatcher, Malabar grey hornbill, pariah kite, crested honey buzzard, and crested serpent eagle. Wayanad has seen a rare blue bearded bee-eater (Nectyronis othertoni). It is the world's largest bee-eater, with a pale blue forehead and a "beard."Other characteristics of the bird include green colour on the upper parts of the head, a belly adorned with soft streaks, a square-ended long tail with yellow feathers beneath, a de-curved slender black bill, short wings, and so on. Its call can be heard from a long distance away.
There are about 30 species of amphibians found in the area, including ornate microhylid, red microhylid, Ceylon kaliula, triangle-spotted Ramnella, and bi-colored frog, bronze frog, and Malabar gliding frog.
Wayanad barb (Puntius wynaadensis), Malabar catopra (Pristoleptis marginata), korhi barb (P. micropogon), snake heads (Chann asp.), and other fish species can be found in the sanctuary's streams and rivers, including Ariza labeo (Labeo ariza), common rasbora (Rasbora daniconius), Wayanad mystus
Best Time to Visit
From June to October, you can visit this wildlife sanctuary. This destination is easily accessible by bus. Other nearby attractions include Bandipur National Park, Mudumalai Elephant Park, and Nagarhole Wildlife Sanctuary.
Photo Courtesy: Google
Related Posts
Latest Posts