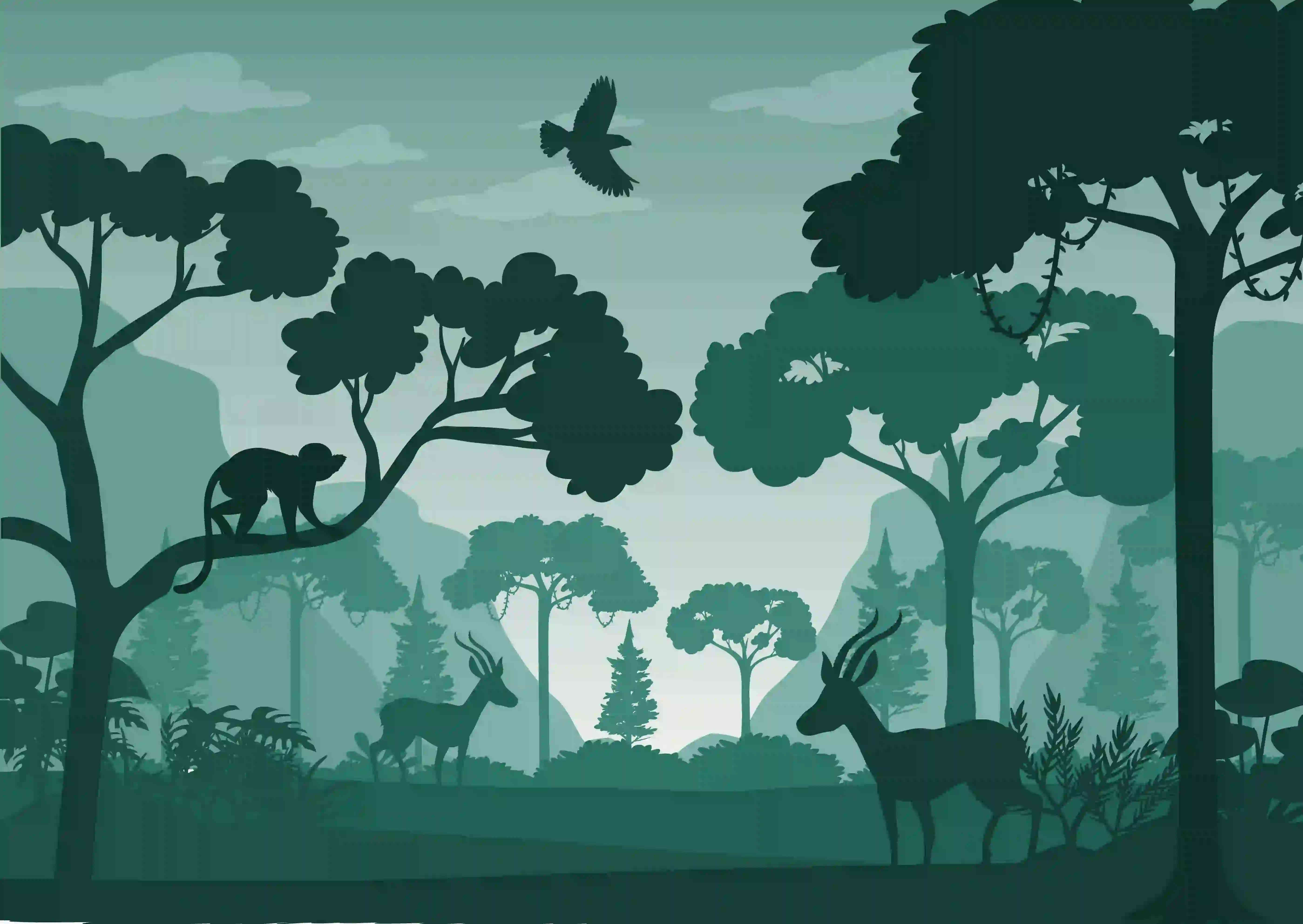 The Ranthambore Safari Tours
Difference between National Park vs Wildlife Sanctuary vs Tiger Reserve
Difference between National Park vs Wildlife Sanctuary vs Tiger Reserve
National Park vs Wildlife Sanctuary vs Tiger Reserve
Wildlife is the most important natural habitat all over the world. Wildlife is on the verge of extinction as a result of deforestation, industrialization, and urbanisation. As a result, national parks, wildlife sanctuaries, and tiger reserves, among other things, have been established to maintain and conserve the country's wildlife's natural lifestyle. This blog will discuss the differences between a national park, a tiger reserve, and a wildlife sanctuary.
National Park
A national park, according to the Indian Ministry of Environment and Forests, is [a]n area, whether within a sanctuary or not, [that] can be notified by the state government to be constituted as a National Park, for the purpose of protecting, propagating, or developing wildlife or the environment therein. Under the terms of Chapter IV of the Wildlife Protection Act of 1972, no human activity is permitted within the national park unless it is approved by the state's Chief Wildlife Warden.
Within a national park, grazing, habitation, and other human activities are strictly prohibited. It is even illegal to collect firewood and other forest products. Animals are better protected because they are not in contact with humans. However, keep in mind that national parks are not intended for any specific species. Rather, they promote and safeguard the diversity of forest life.
The first national park in India was established in 1936. It was the Hailey National Park in Uttarakhand. Today, it is known as Jim Corbett National Park. In 1970, there were only five national parks.
The situation changed dramatically when India passed the Wildlife Protection Act in 1972 and launched the now-famous Project Tiger. The country now has 103 national parks covering a total area of 40,500 square kilometres.
Some of the famous National Parks in India are-
Pench National Park
Wildlife Sanctuary
A wildlife sanctuary is a location where animals can be relocated and live safely for the rest of their lives. Unlike animal shelters, wildlife sanctuaries do not seek to place animals with groups or individuals. Instead, they keep every animal alive until it naturally dies. In addition, wildlife sanctuaries protect a wide range of animals and birds, including the Great Indian Bustard, Musk Deer, and Black Buck.
Only very limited human activity is permitted in animal sanctuaries. Animal hunting and poaching are strictly forbidden, and trees and plants may not be felled for agricultural or other purposes. Visitors can walk through wildlife sanctuaries for educational, recreational, or research purposes.
Some of the Famous Wildlife Sanctuaries-
Bhadra Wildlife Sanctuary (Karnataka) : Sambar, porcupine, muntjac, bison, and gaur.

Chinnar Wildlife Sanctuary (Kerala): Nilgiri Tahr, spotted leopard, panther, and Indian elephant.

Dandeli Wildlife Sanctuary (Karnataka): Flying squirrel, black panther, crocodiles, and tiger.
The difference between a National Park and a Wildlife Sanctuary-
| | |
| --- | --- |
| National Park | Wildlife Sanctuary |
| The national park is a protected territory established by governing bodies to preserve and evolve wildlife. | The wildlife sanctuary is a natural habitat managed by governing bodies or private organisations to protect specific animal and bird species. |
| A national park protects fauna, flora, species, historic objects, landscape, and other natural resources. | A wildlife sanctuary protects birds, animals, insects, and reptiles, among other things. |
| The goal of national parks is to protect the territory's historic and natural resources, as well as its wildlife. | Wildlife sanctuaries exist to ensure the survival of wildlife populations and their respective habitats. |
| The national park is heavily guarded, and no one can just walk in. | There are few restrictions and it is open to the public. |
| Official authorization is required. The administration establishes boundaries. | Official authorization is not required. Boundaries are fluid. |
Tiger Reserve
The Tiger Reserve is a legally designated conservation area dedicated to the conservation of striped big cats. In contrast, a tiger reserve could be a national park or wildlife sanctuary. For example, the Sariska Tiger Reserve is also a national park. This is because the area was first established as a national park and then dedicated to tiger conservation.
This is not to say that every tiger reserve must be designated as a national park or sanctuary. Some of them exist solely as tiger reserves because they were established specifically for tiger conservation and protection. Tadoba Andhari is one such tiger reserve.
Project Tiger is now in charge of 52 tiger reserves in India. These reserves are managed and cared for by the National Tiger Conservation Authority (NTCA). Tiger reserves have contributed significantly to India's current status as the home of 70% of the world's tiger population.
Some of India's Tiger Reserve are-
Bandipur Tiger Reserve
Photo Courtesy : Google
Related Posts
Latest Posts